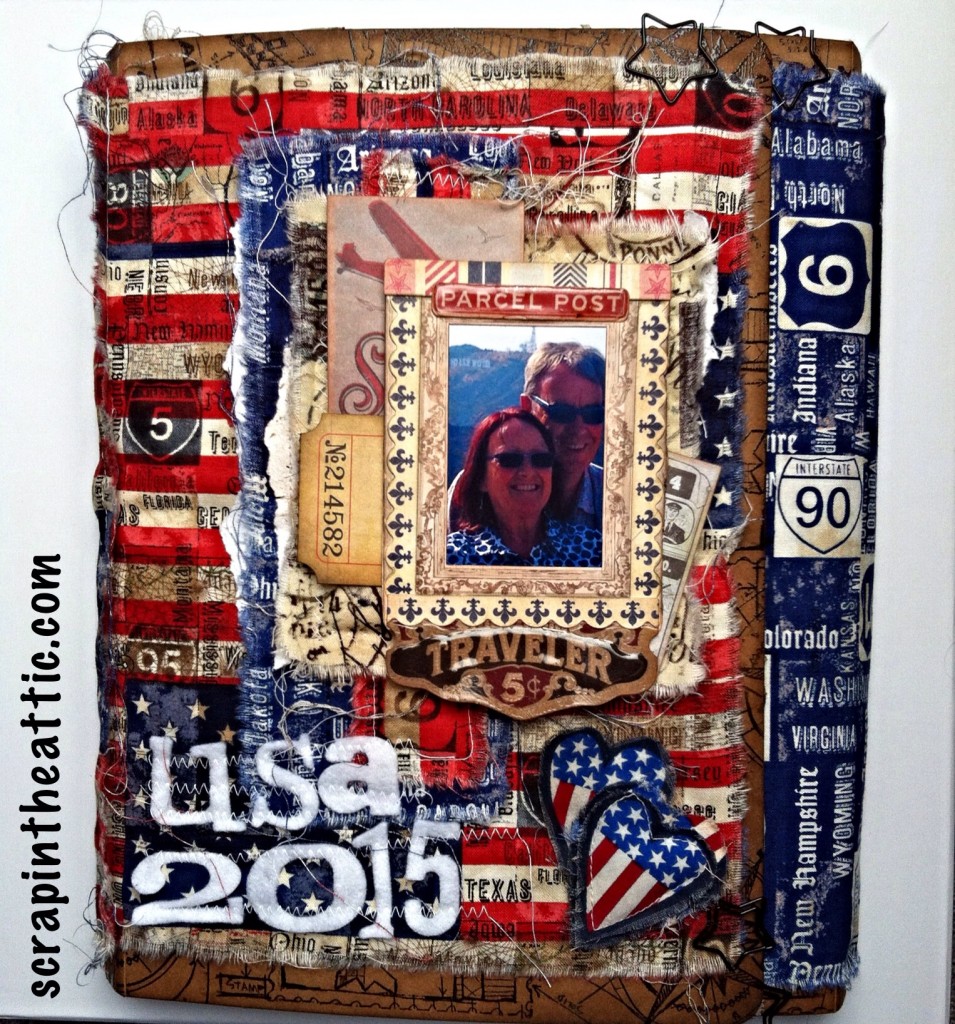 We had such a fab holiday in the USA in May. We did a Road Trip around California, Arizona and Nevada. We saw some amazing and spectacular sights. I am making a TH Folio to store all our memories.
I bought fabric from Joanns and collected souvenirs, tickets and ephemera wherever we travelled.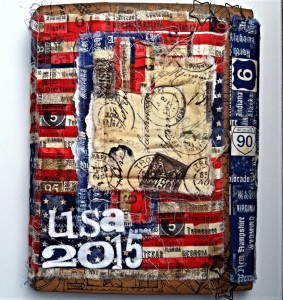 This is the front cover, fabric pieces machined together with padding. I added a cabinet frame,ephemera and bits and bobs, a work in progress! I die cut letters from a TH die with white felt. I stamped black archival and clear embossed Tim's Travel blueprints around the edges.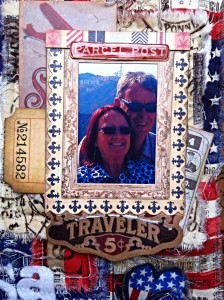 I sewed pieces onto the front to include the inside flaps. I have covered the inside with tissue paper.
I am entering the challenge at A Vintage Journey, the DT have created some great inspiration.
Hugs
Jan x