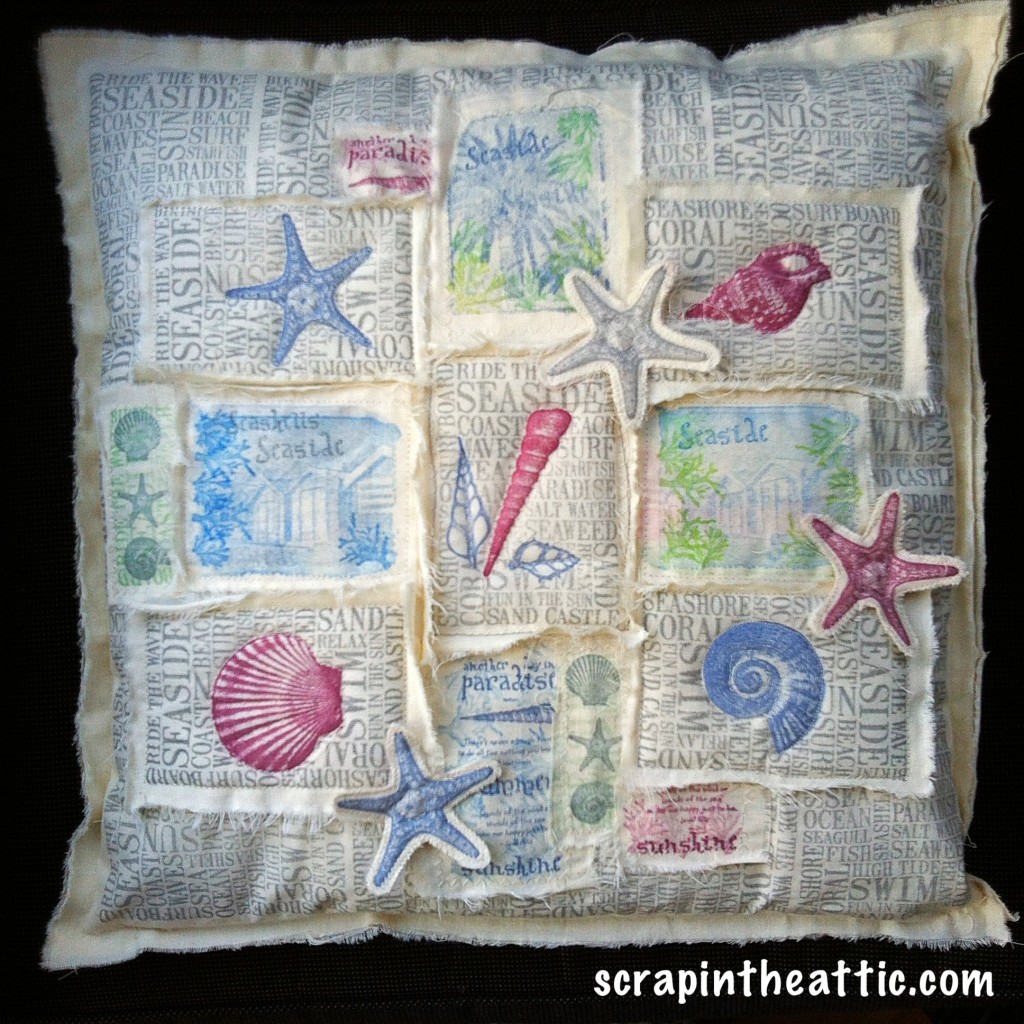 I am so excited to share my Sponsor Spotlight with you!
I made a cushion using the amazing Darkroom Door stamps. It started out by stamping onto strips of fabric and ended up as a cushion!

The stamps are so detailed and printed beautifully onto calico.
I used the Seaside collection.
Check out how I created the cushion at Our Creative Corner.
There is still time to enter my challenge, Sew and Sew, over on the blog, you could win some of these great stamps.
Hugs
Jan x