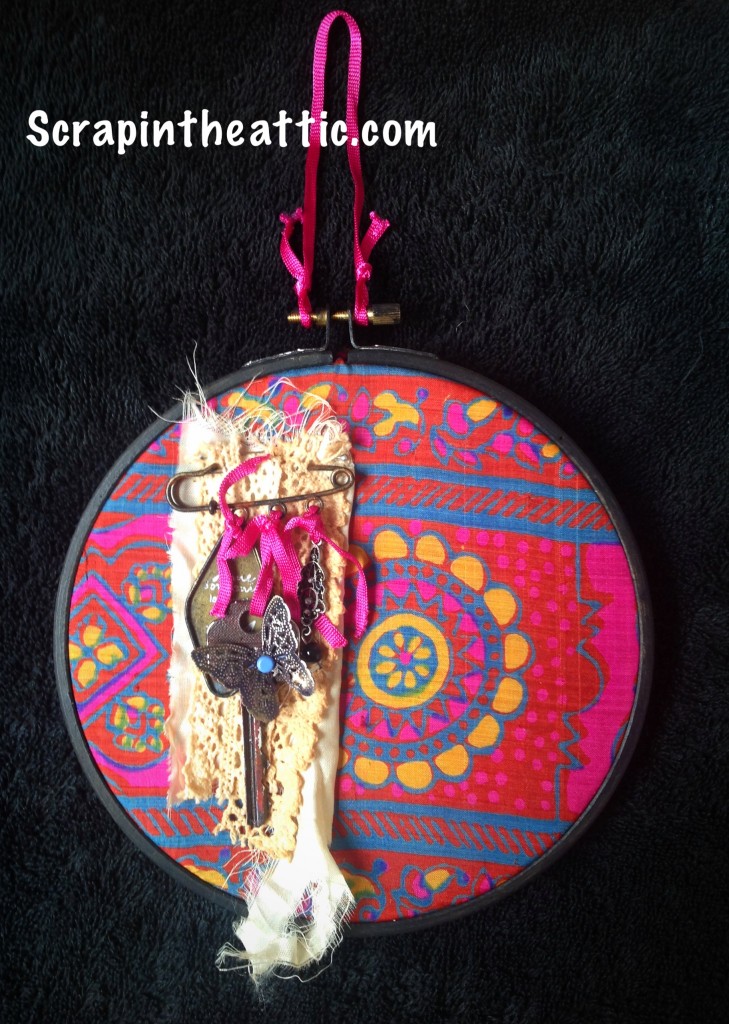 Hi Everyone,
Candice is our challenge host at Our Creative Corner this month. I love her vibrant work and she has reflected that in her theme….
Look at those colours!
Candice says
"Blessed are the gypsies. The makers of music, artists, writers, dreamers of dreams, wanderers and vagabonds, children and misfits: for they teach us to see the world through beautiful eyes
 This month's challenge invites you to let us see your gypsy nature.
 Gypsies are wanderers, purveyors of exquisite things, mysterious things, free-spirited bohemians curating the beauty of life and sharing the wonders with you as the travel along.
 So for the challenge let your creativity run wild and free like a gypsy
I want you to create interesting items you might imagine finding at a traditional Gypsy Fayre"
You may create whatever your gypsy heart desires, but it must….
contain at least 3 colours from the featured colour palette
  show us how your project is inspired by this gorgeous ode to the gypsy soul!
So craft with the soul of a gypsy and share the wonder with us.
Create little trinkets or curious items that could be found at a Gypsy Fair
I began by trying to imagine what an old fashioned gypsy might have in her caravan, I discounted making wooden pegs!! I thought she might have a collection of colourful fabrics, metal charms and useful bits and bobs.
I read somewhere that Romany Gypsies originated in India and travelled over Europe, so I began with a piece of sari silk. Luckily I had a piece that had some of the lovely colours in the palette.
I backed it with white felt to show the colours off and mounted it in an embroidery hoop the gypsy might have salvaged. I painted the hoop black.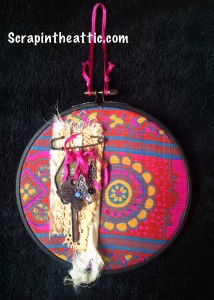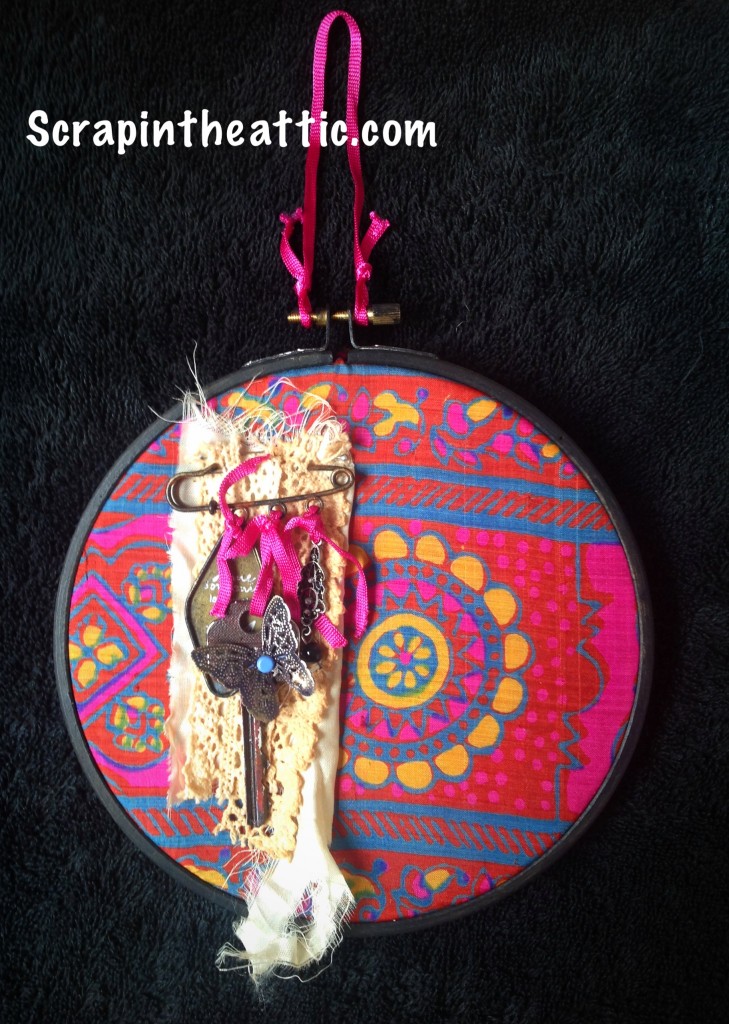 The lace and muslin were soaked in tea overnight, love that subtle colour! The charms were attached to a safety pin, they had been treated with Distress Crayon, Treasure Gold and Quin Gold paint. I added ribbon to make a wall hanging.
I hope it sells at the Gysy Fayre!
The sponsor this month is Tando Creative, and one lucky person will win a prize!