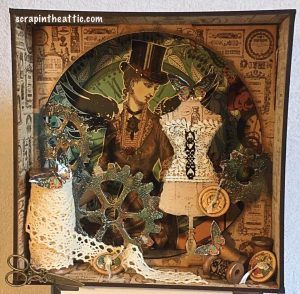 I was so excited to get the MDF kit from Daisy's that was my own design. Amazing from paper to 3D, thank you Kerry and Wendy!
The kit was how I imagined it, with depth and layers to play with.
I had Steampunk in mind and covered the back with G45 Steampunk Debutante paper with Glossy Accents to highlight the wings.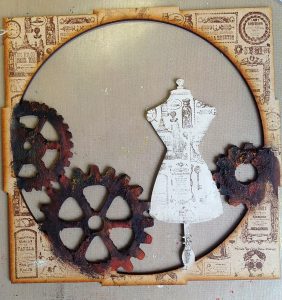 The middle layer had the rust treatment on the cogs. DecoArt sand texture then layers of Paynes Grey, Quin Gold, Oxide Yellow and Blue Hue.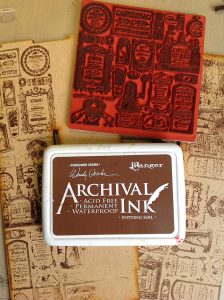 The inner sides and middle layer were stamped straight onto the MDF, I love the burn marks from the cutting process!
The dress form had a coat of Translucent white paint then the same stamp. I cut lace and bits from my stash to create a bodice.
When the box was assembled, tab and slot with Daisy's MDF glue I added ephemera to enhance the scene.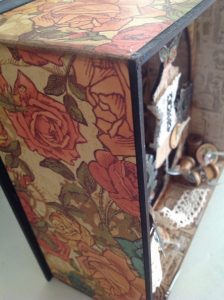 I painted the edges black and covered them with the roses paper from the same collection. The corner edges were sanded and inked.
This was such a fun project, I hope you like it.
hugs
Jan x