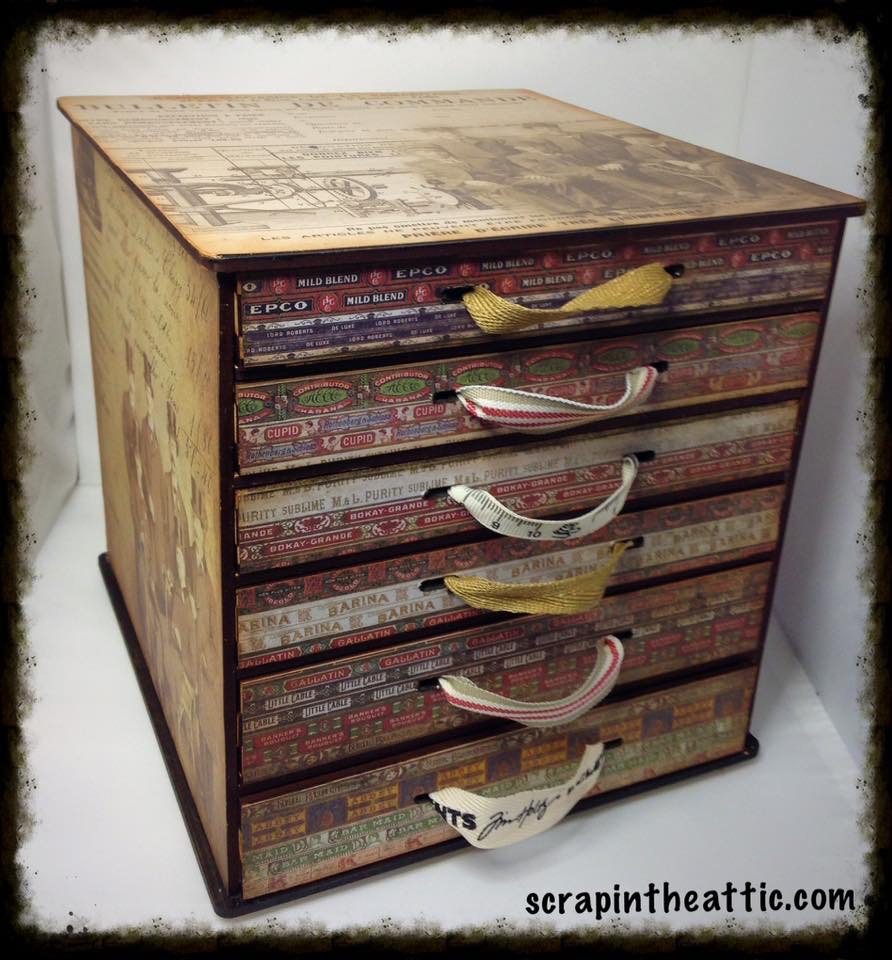 I love this stencil drawer from Daisy's. The mdf fits together easily, the drawers have letters to match. I used Daisy's glue and painted the edges black when it was dry.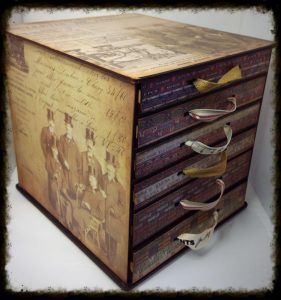 I wanted to show my new Tim Holtz paper pad, the 8×8 inch was perfect to fit on the sides and top. I inked the edges with Vintage Photo DI.
The drawers were strips from the same collection. There are mdf drawer pulls but I wanted to use ribbon because it showed off the papers. I poked a hole through where the mdf should slot in and threaded to ribbon, knotting it at the back.
The draws are perfect for stencil storage.
Hope you enjoy creating yours!
Hugs
Jan x