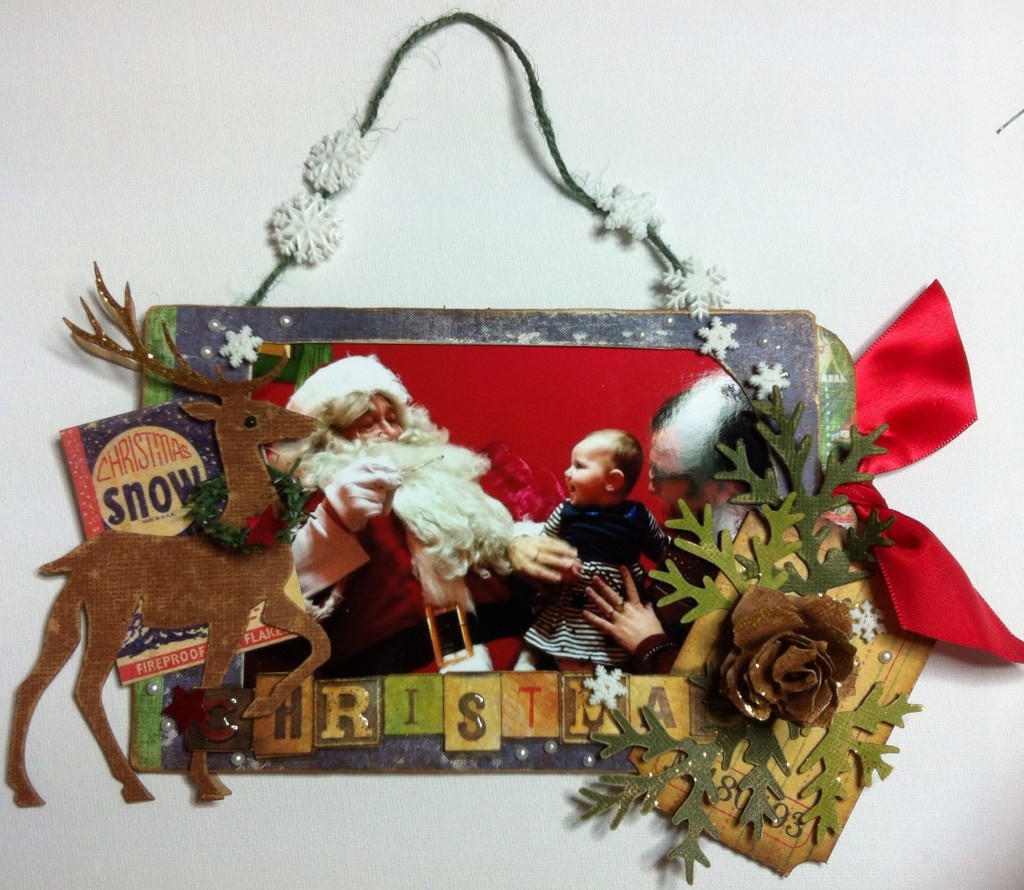 What an interesting challenge from Linda Ledbetter on Compendium of Curiosities Challenge 15. The book is by Tim Holtz and you need your own copy to discover the techniques he uses. I had bought a packet of Cabinet Cards ( of course!) but wasn't sure what to do with them. I was inspired by Candy Colwell's DT creation, using the card for a tree decoration. Check out Linda's blog for all the inspirational work.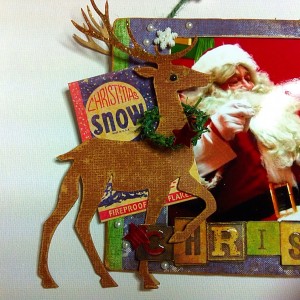 My photo captures Arabella's first visit to Santa when she managed to snatch his glasses off his nose! He was not impressed but she thought it was hilarious. She was only 7 months old, with Daddy, her first Christmas.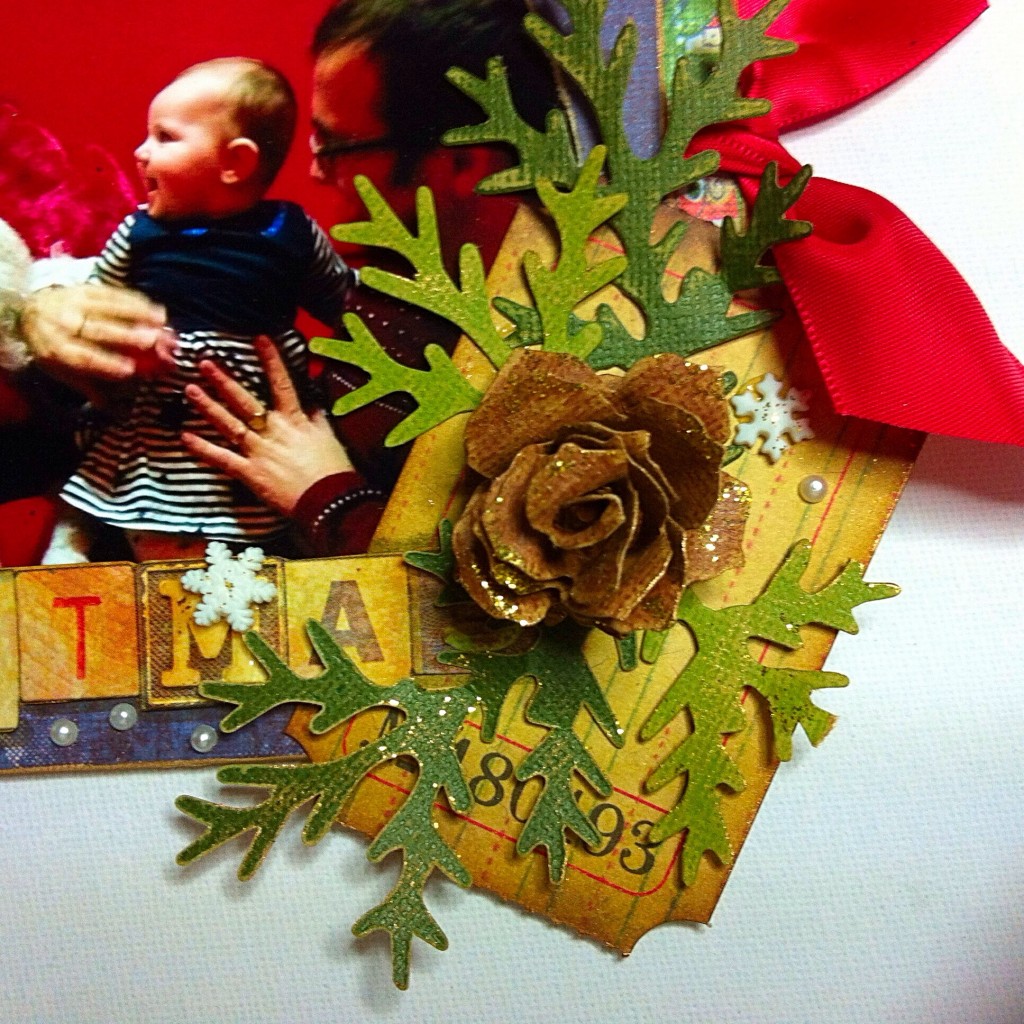 I covered the cabinet card with Holidays Past TH paper, and used my new die, the Prancing Deer and Tattered Pinecone. I used some seasonal stickers, journal ticket and then embossed Merry Christmas on core'dinations for the back. I used 2 stags to make him more sturdy and gave the front core'dinations deer a Pine Twine garland and red star. I finished it off with a few snowflake buttons and tiny pearls, Treasure Gold and gold Stickles for sparkle.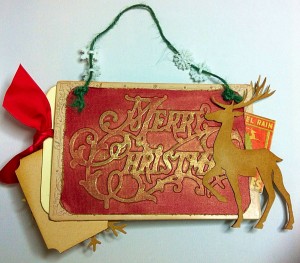 I made a tag to fit under the photo, covered in Holidays Past paper and stamped with Wonderful World.
I had fun making the Cabinet Card and think Arabella will treasure it in the future.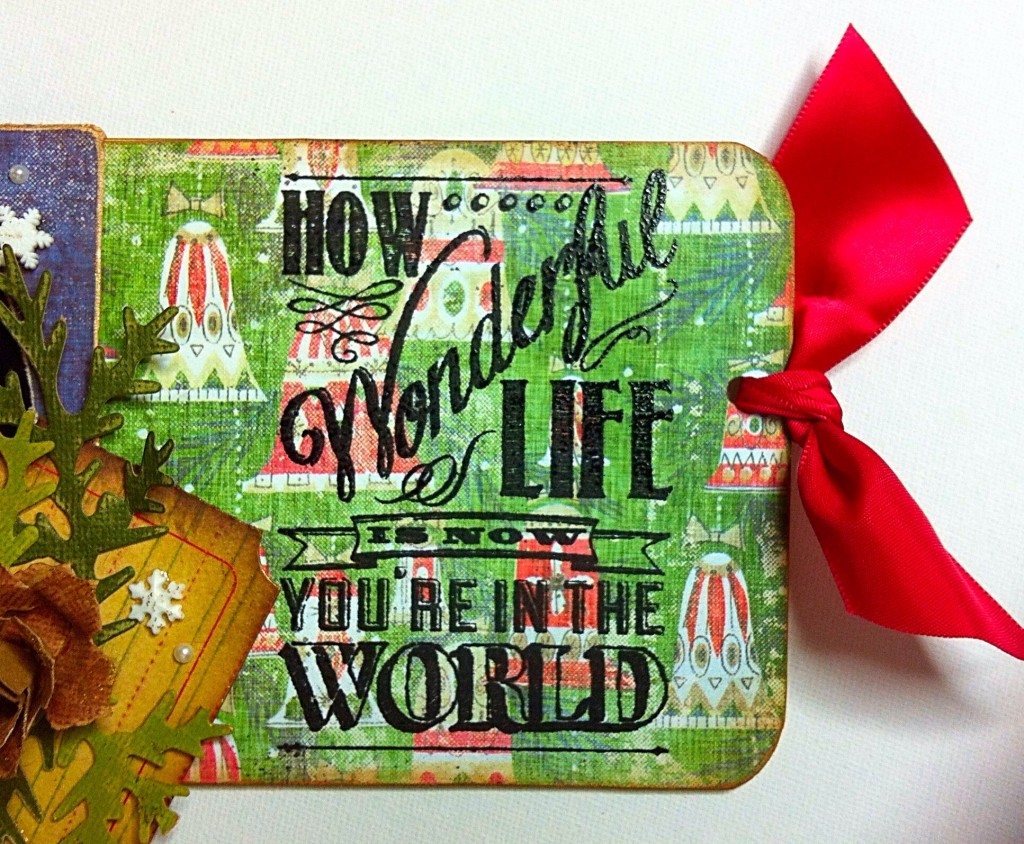 I am inspired by Tim and used lots of his products and techniques making my Cabinet Card.
The challenge is generously sponsored by Inspiration Emporium and there are goodies from Tim and Mario to win!
Please leave a comment, I do appreciate them x