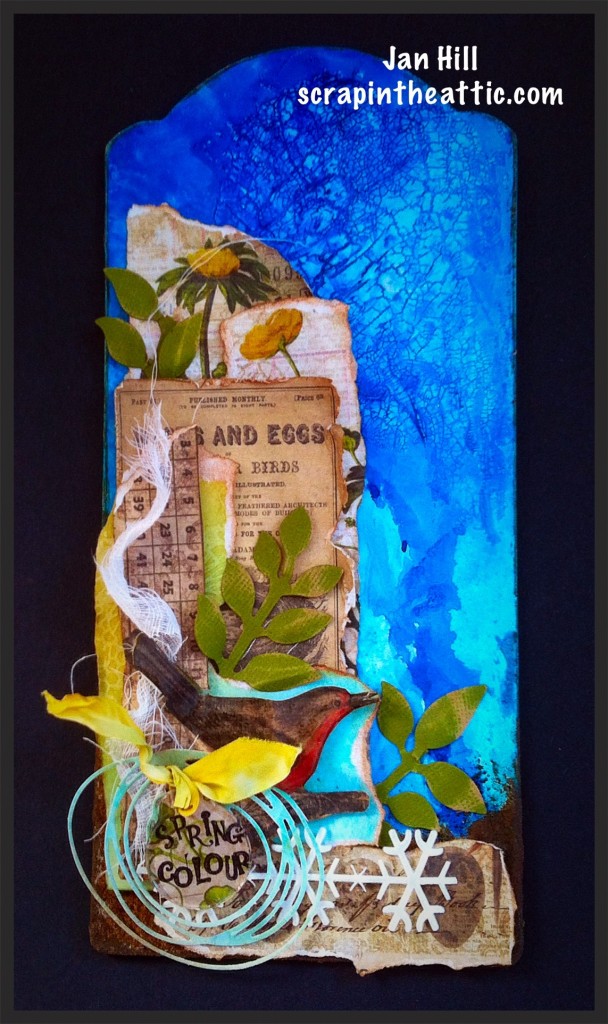 This was such a lovely challenge from Laurie! Spring is such a hopeful time, the colours are bright and fresh but there is still a hint of Winter in the air.
She said:
Here in the United States we are coming into spring – the season when nature comes forth with new life.
Soft green grasses grow in the fields and the trees bloom in glorious colors with the promise of fruit.
Tulips and daffodils emerge from the soil after a long winters nap.
The colors of spring, the sights and sounds of nature at this time of the year renews my soul.
In the spring time the colors of nature are different around the world.
For my challenge this month I want you to
Color Your World
For this challenge create a project with the colors of spring time where you live.
Show us what colors renew your soul, post your creation at Our Creative Corner, I am looking forward to see what you make.
Creative Embellishments are offering a $25 gift certificate to our randomly drawn winner!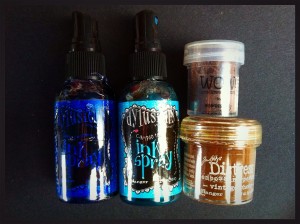 I started by creating textures for a bright sparkling sky. I used Texture and Crackle pastes.
The ground had pastes and embossing powders mixed and heated to create soil.
I used Dylusions sprays when the paste was dry. I love the bright sky colours they created.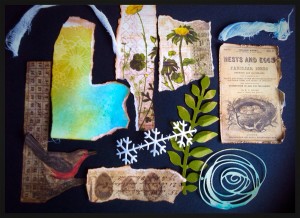 The layers were ripped and torn from TH Wallflower papers. I used Kraft core to die cut the leaves. Inked muslin and scrap papers from my stash were tucked in the layers and I used one of my new thinlets dies to create the swirl. I used snowflake lace for the hint of Winter.
This was the base for the layers.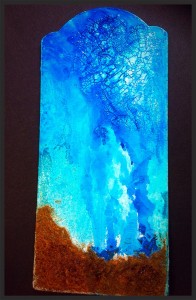 The title was created with Fragment, I stamped some wallflower paper with the words and stuck them on with glossy accents.
I really enjoyed this challenge! Please leave me a comment.
Jan x