So excited to have my samples on the November show on Thursday, 3 pm and 7 pm. The theme is Fairies!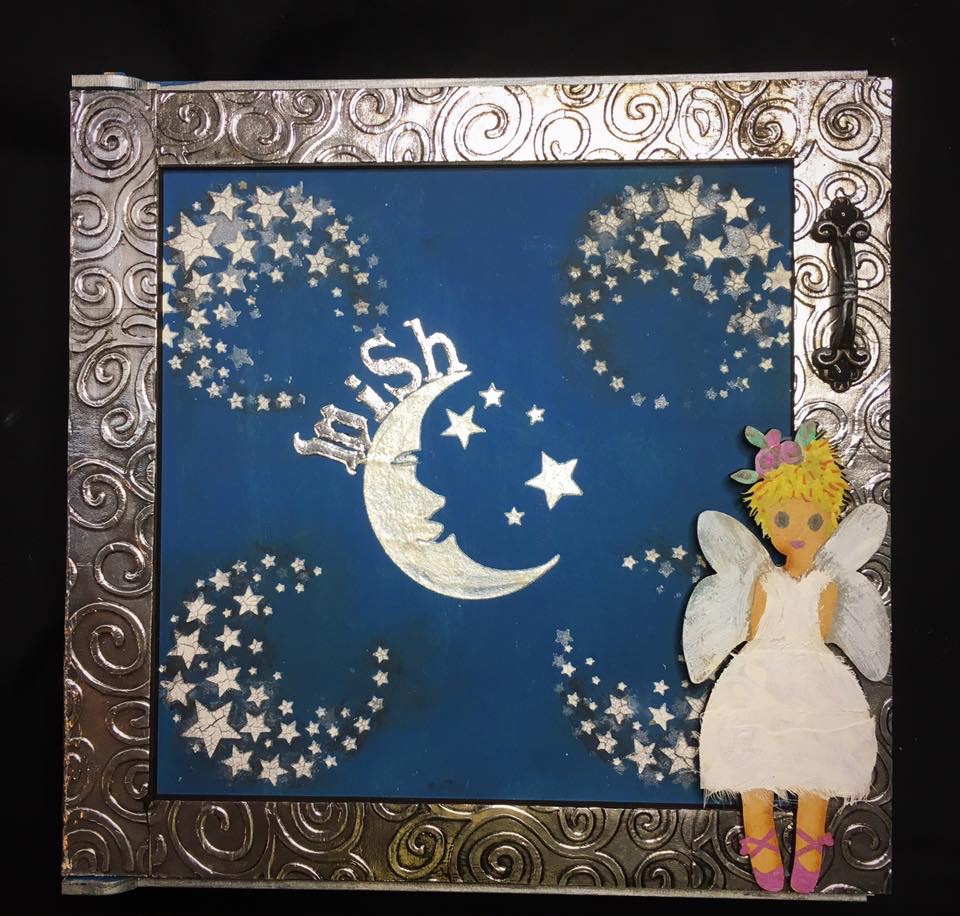 I really enjoyed making this cupboard with two shelves inside. The front is hinged to open.
i played with the new Daisy stencils, moon and stars using silver paint, Crackle paste and Pearlescent Texture Paste.
the frame was covered in embossed silver duck tape.
The mdf fairy was coloured with alcohol pens and sari silk on her dress.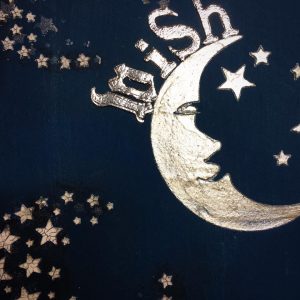 A close up of the stencilling.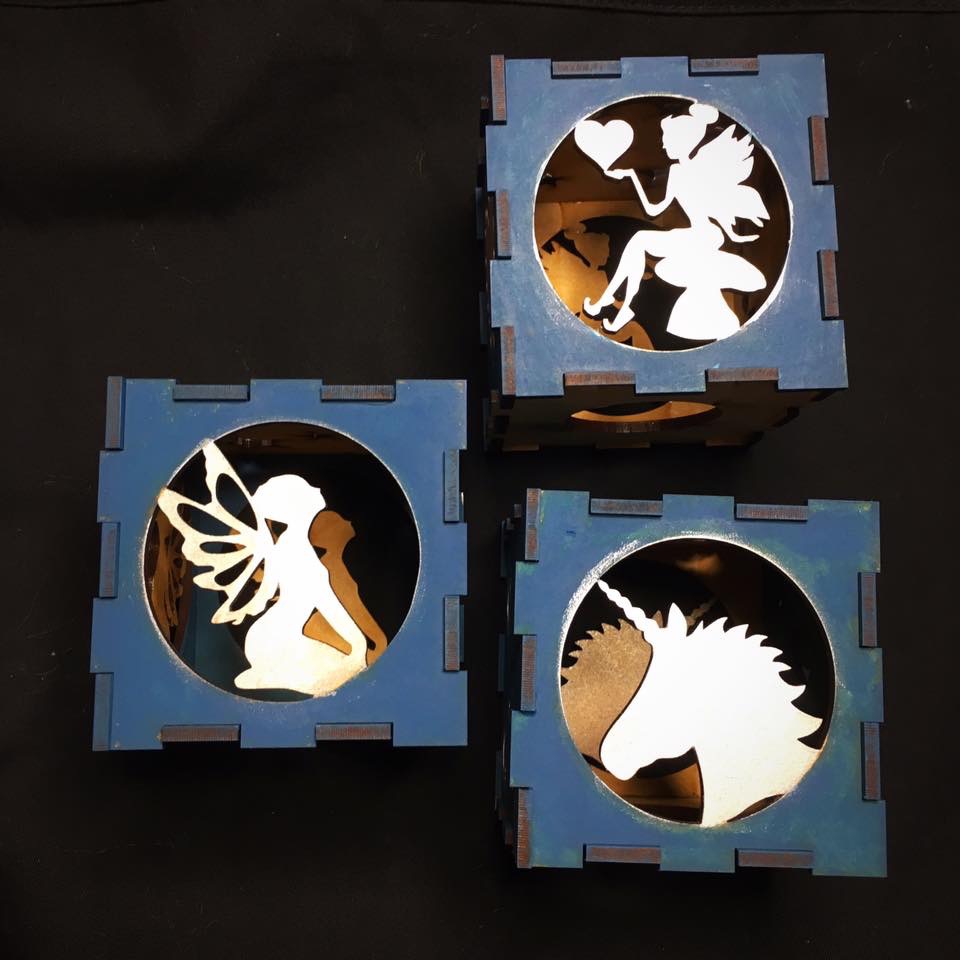 I painted with metallics the cute nightlight holders. I know who wants these for Christmas!
enjoy the show x