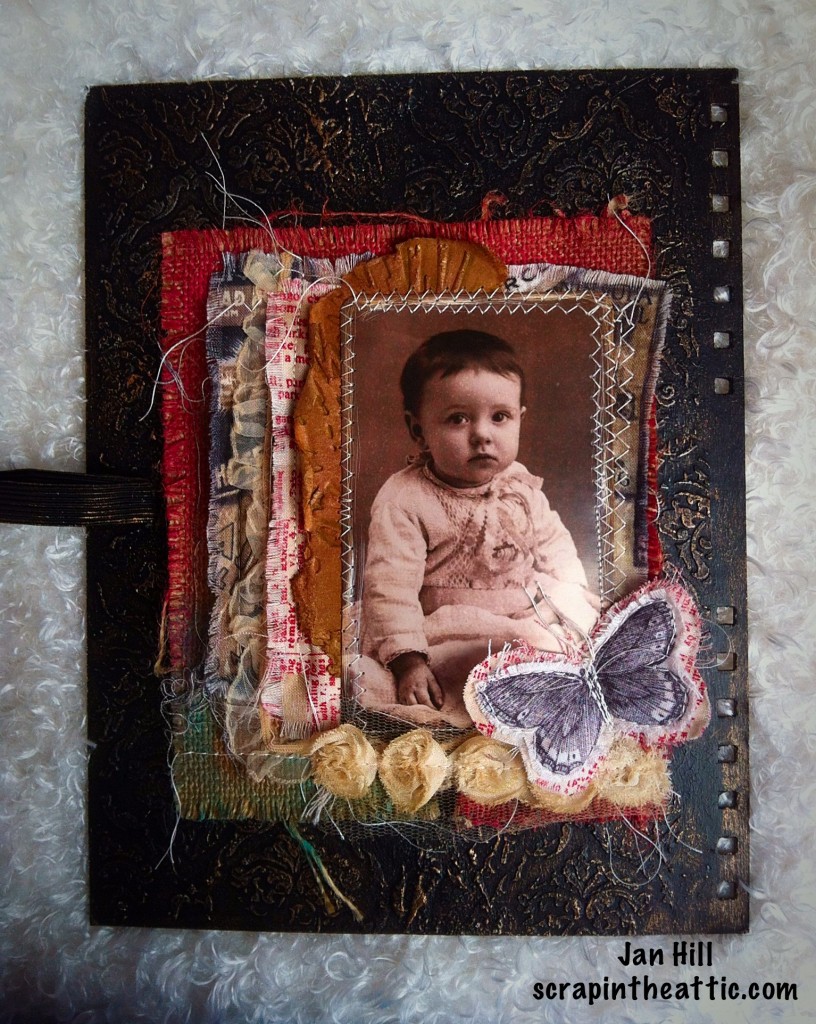 I loved making the front cover of my journal so much I made the back to match!  I used a Tim stencil to imitate Victorian wallpaper which I thought matched the picture. She looks a lost soul, I was attracted to this Found Relative. Maybe she is a sibling of one of the cowboys?
I followed the instructions for Challenge 19 on
Linda Ledbetter's blog. Sorry I can't give you details you NEED Tim's b
ook Compendium of Curiosities 3 for yourself. The challenge is to use Frayed Fabric technique. The sponsor is Inspiration Emporium.
I am also entering A Vintage Journey Challenge to use Portraits. I love the Found Relatives pictures and have finally found how to use them!
I would like to enter the challenge at The Mirror Crack'd challenge for stencils.
I am pleased how the covers of the journal turned out, now the scary part of filling the pages! Hopefully I will have lots of inspiration!
Please leave me a comment I really appreciate your thoughts
Jan x
Wow I received a Pinworthy mention from A Vintage Journey!