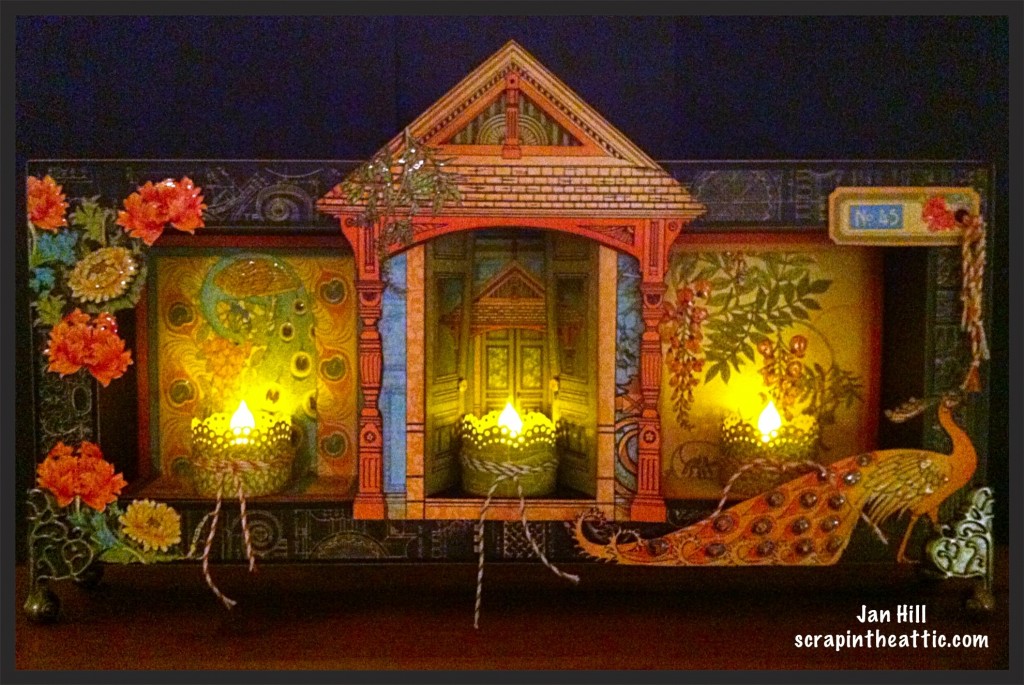 I love Christmas decorations around our home, I have lots of candles and fairy lights everywhere. The house looks so dull afterwards that I thought I would make a Spring Night Light feature for our mantelpiece.
The Graphic 45 Artisan Style papers were perfect with the G45 Window Shadow Box . A lot of fussy cutting from the first page, Artisan Style. I cut 2 of the door motif for the central recess and layered them to allow room to open the main doors. I used panels from Creative Ideal and the Ephemera pack for the sides and glossy accented the patterns.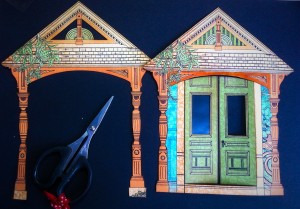 I love the peacock and he seemed perfect to be strutting along the front and the colourful flowers balanced on the left. The flowers were cut from Decorative Flourish.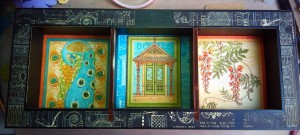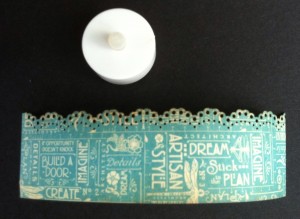 The flickering battery night lights looked very plastic so I made covers from paper in the Patterns and Solids. I used Martha Stewart punch round the top to give an extra pattern with the lights. I actually used green paper in the end rather than blue in the photo.
The piece needed some height so I added Tim Holtz legs!
This is my first project as a member of the Jones Design Team, I really enjoyed using the papers.
Hope you enjoyed looking, thanks for dropping in, please leave me a comment.
Hugs
Jan x