I was so pleased to receive my parcel from Jones and found the new Graphic45 A Christmas Carol papers plus the Patterns and Solids.
I am so excited being on their Design Team!
These are the creations I made……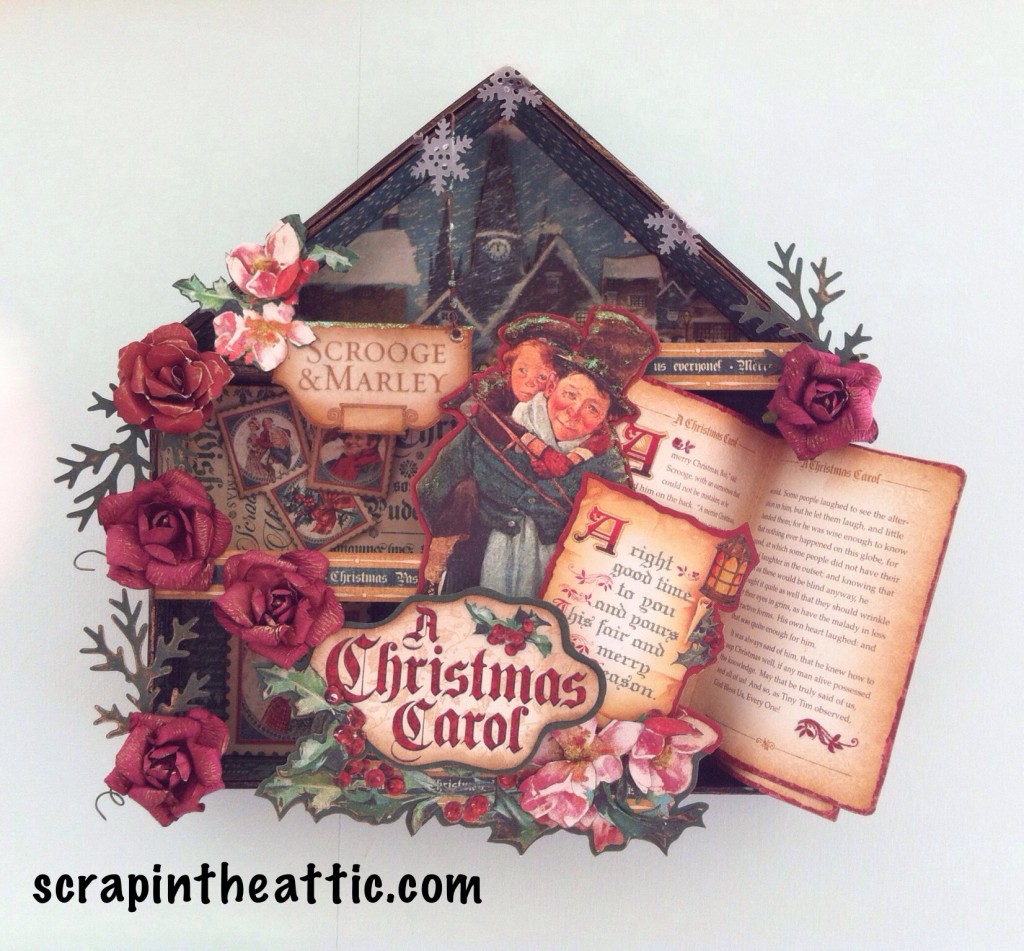 I wanted to create the story of Bob Marley going home on Christmas Eve with his small son in the snow. The wall hung house shaped box was from Tiger, painted black and then decorated with papers and fussy cuts.
Here is a side view.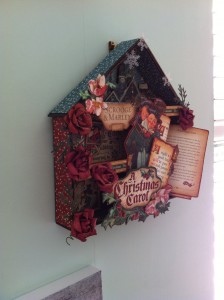 The Christmas card started as a patchwork arrangement of papers and cutaparts. The card is 8×8 inches square.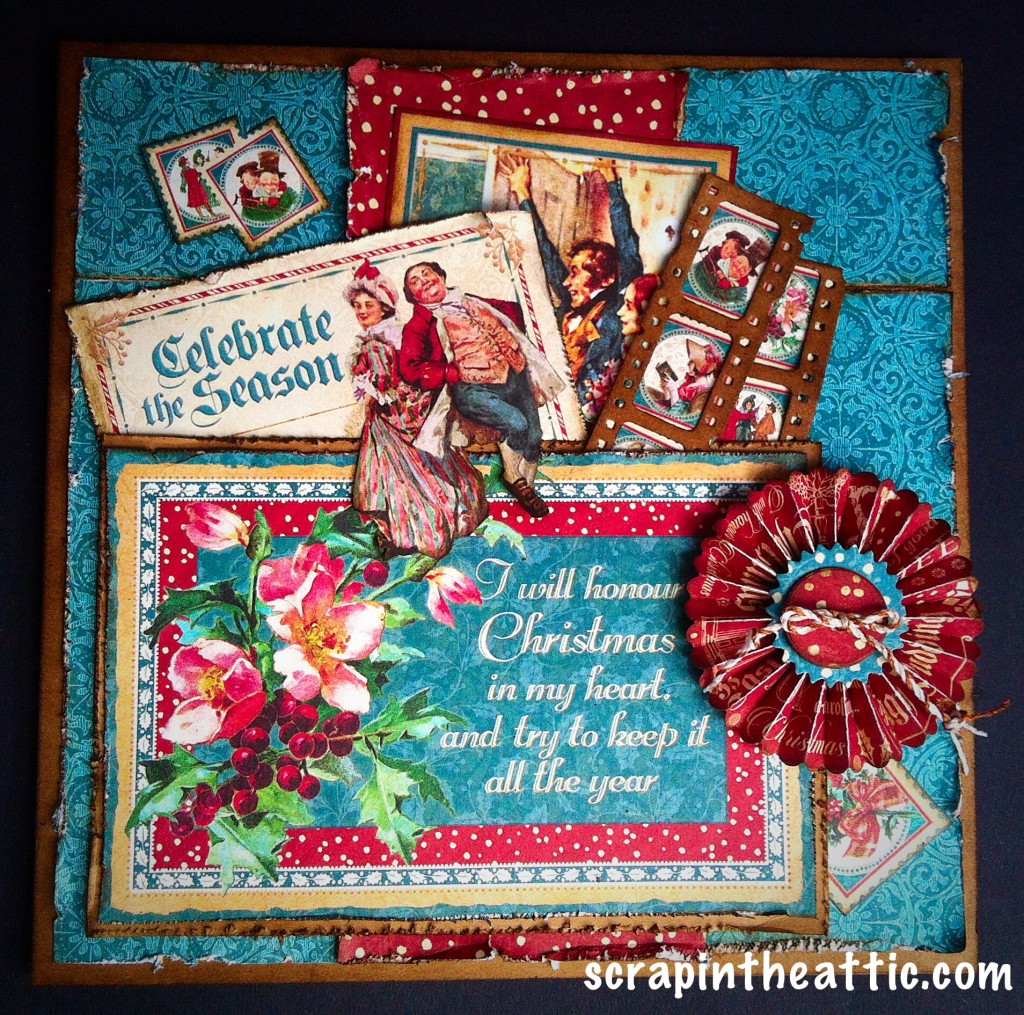 I used TH die cuts to make the film strip and the rosette.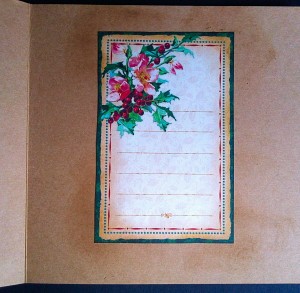 In side the card a cutapart fitted perfectly.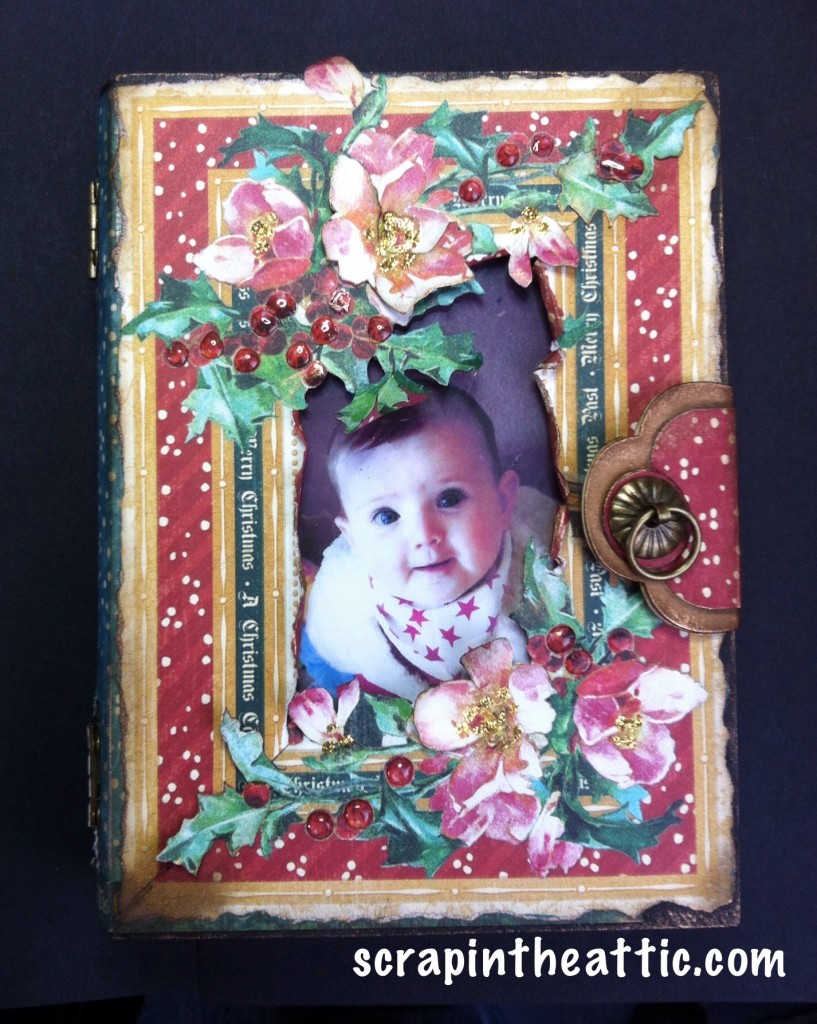 This memory box started as a £2 hinged box from The Works. I painted it black and then added the papers. The berries are highlighted with Glossy Accents, the flowers have Stickles and there are hints of Treasure Gold for added sparkle.
Well it is for Christmas!
I made a strap with a magnetic closure using TH label die cut, a fastener from 7 Gypsies and magnetic tape.
hope you like them, more will be added as I go along!
hugs
jan x