The October Challenge at Our Creative Corner…….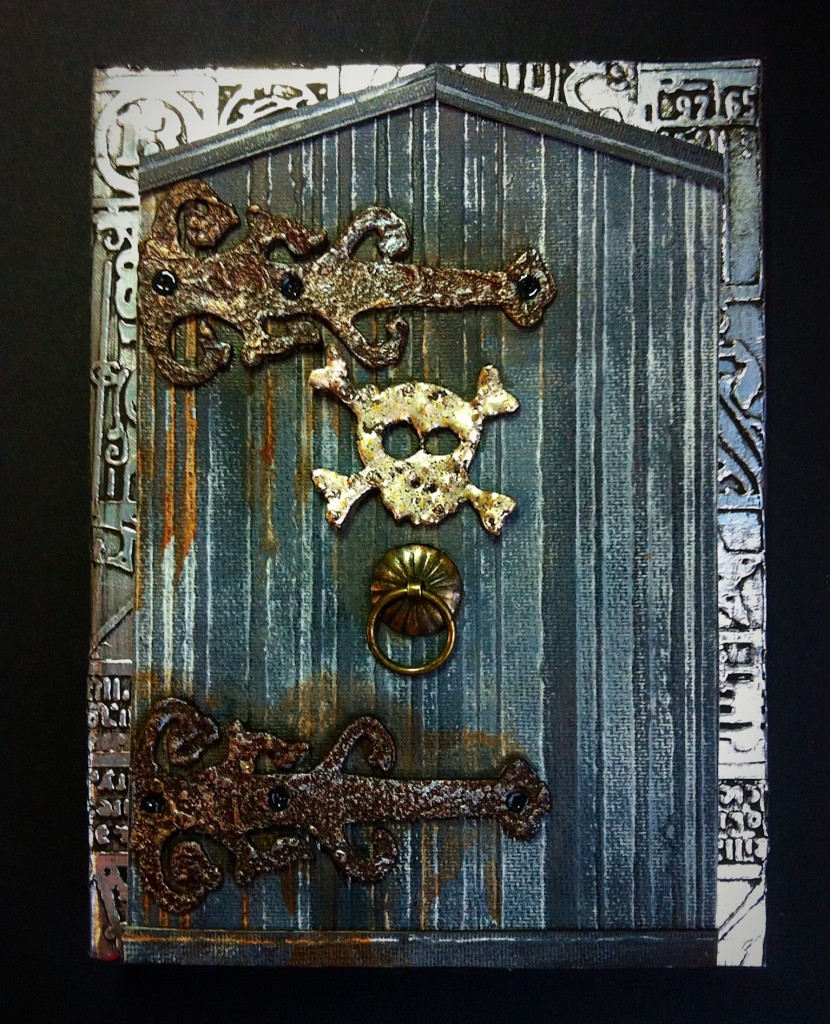 Forget cute cats and smiling pumpkins….
we want….

For this Halloween share with us some horror inspired creations that
are sure to send shivers down our spines.
Bring out your most grotesque stamps and embellishments….
….or perhaps take on the challenge of finding a way to transform pretty stamps into something macabre.j
Reach for the grungiest colours and textures….
Come over to the dark side of Halloween
Can you scare us?
I created a doorway opening into a haunted chamber !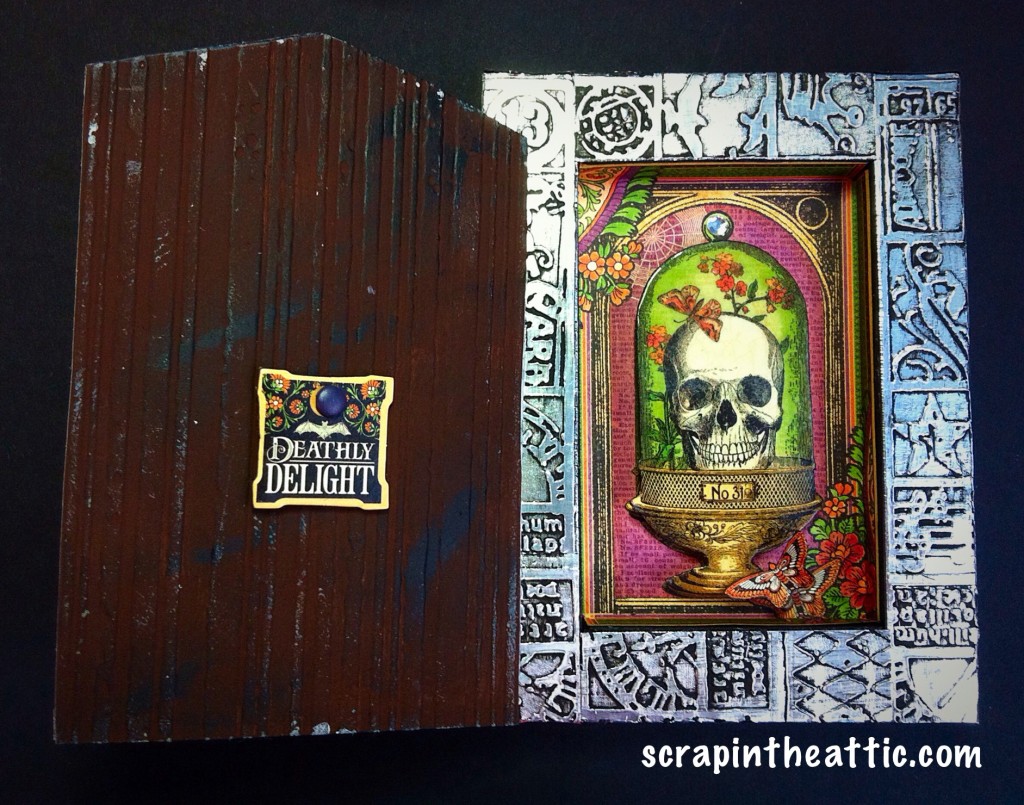 I started with a reverse canvas. I used Tim Holtz Industrial technique to dry emboss plumbers tape. ( The tape was stuck onto back card before I began.)Here are the pieces ready to cover the frame. I didn't need to remove the staples or canvas because the embossed pieces covered it all.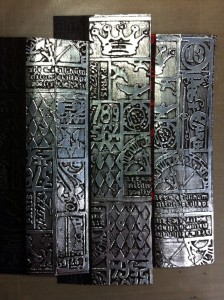 I raided my stash of Grunge Board and found a textured piece which resembled wood, a skull and hinges. These would become the door.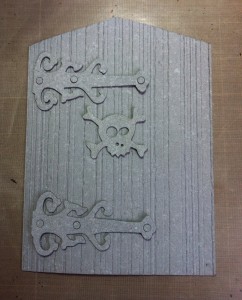 The door had a coat of black Gesso then dry brushed with white. The hinges were covered in Decoart Sand Texture Paste and then stippled with various rusty colours of acrylic paint. Of course I used my favourite Quinadrone Gold!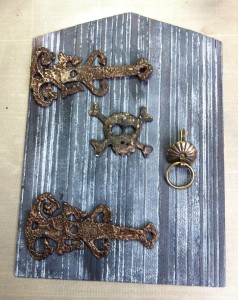 The skull had several layers of heat embossing powder applied, I used Tarnished Silver. I added some to the hinges too.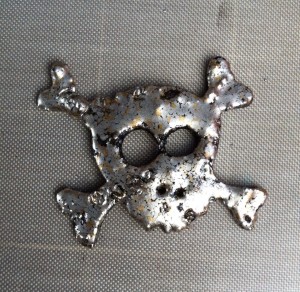 I used layers of paint to create grungy rust soaked into the wood from the ancient hinges.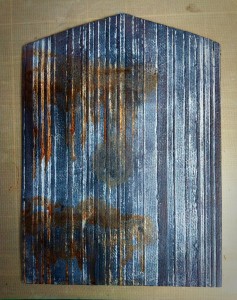 Inside the room is a shrine of decay. I used Graphic45 Eerie Tale papers to build a collage with layers of the elements, raised with foam dots..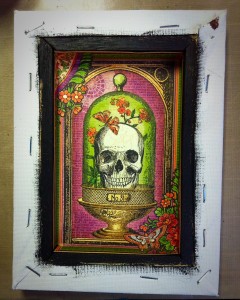 The dome has 2 layers of Glossy Accents over it to create a glass effect, unfortunately it doesn't show on the photos. The back of the door pull was covered with an Eerie Tale chipboard piece.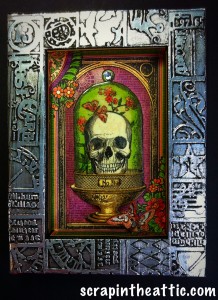 This was a fun project, I hope you enjoyed looking at it. I am looking forward to seeing what you make!
Can you scare us at Our Creative Corner???
There are great prizes from…..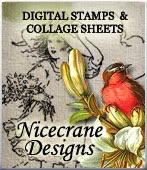 $20 voucher to spend at the Nicecrane Store
Hugs
Jan x