What a busy week! And the weather?? Still I found time to relax and make a "Heavy Metal" piece for A Vintage Journey Challenge. I have just discovered a great blog, Our Creative Corner, check it out there is some lovely work there. Their challenge is Go Rustic which fits my project too.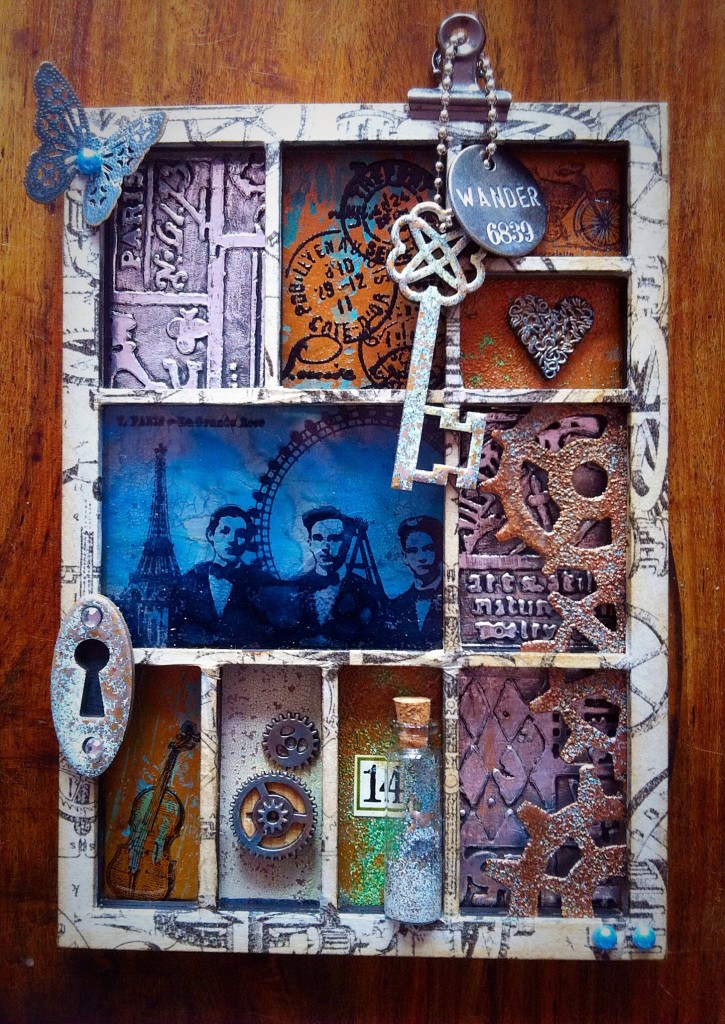 I love metal embellishments, steam punk and all things grunge so I was happy with the theme.
I chose a mini printers stand from Tando I found in my stash. The front is built up of layers so I thought I could sandwich things in between to create depth even though it is a tiny piece. I covered the top frame with Industrial tissue tape.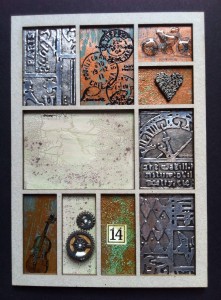 I built up the base using Tim's Eroded Metallic and Painted Industrial techniques from A Compendium ofCuriosities vol 3. I wanted a contrast so used metallic embossing powders and crackle paint. I cut up the four backgrounds to fit the apertures in the frame.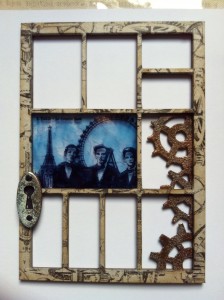 The Steampunk On The Edge die was perfect to fit into the layers. I corroded the card with Vintage Photo distress embossing powder and scattering a of frantage.
I think of the Eiffel Tower as a heavy metal structure and found some Artistic Outpost stamps which featured the Parisian landscape. I stamped onto thick plastic with Archival ink and dabbed alcohol inks on the back. This was layered over the background. I added stamps and metal embellies and triple embossed key and keyhole.
There is a cute stand to put the frame onto, I painted it with bronze DP. I am quite pleased with how it turned out.
I won a Pinworthy Badge! So excited!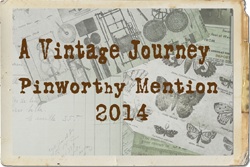 Hope you like it too, I do appreciate reading comments if you have time to leave one.