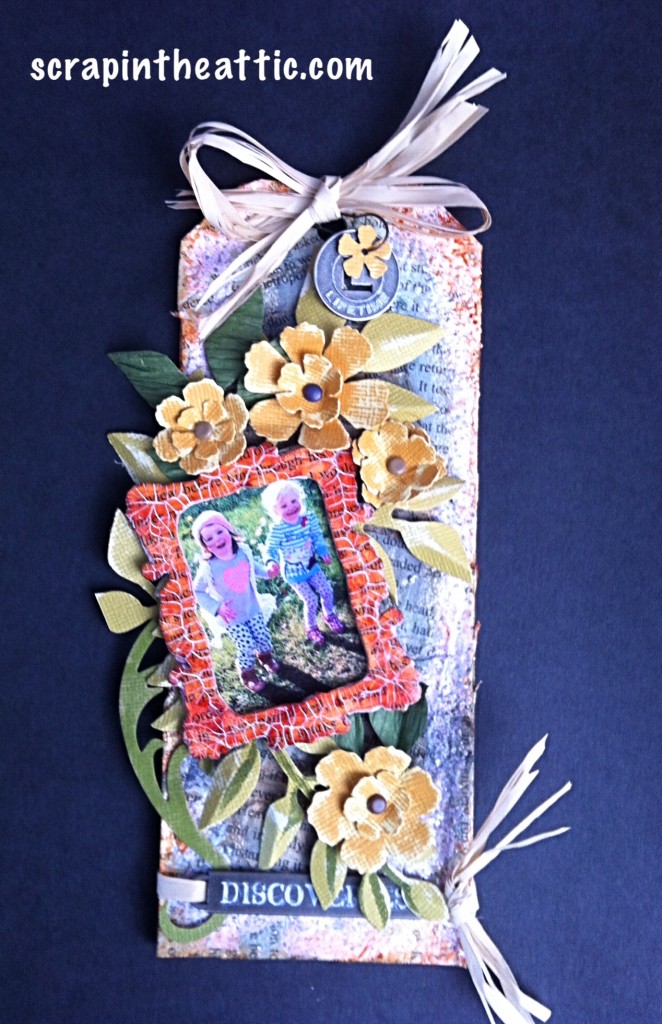 Welcome to the new challenge at Our Creative Corner, the very talented Jennie is Challenge Host for May. She has chosen….
Hit the Books
Jennie said "I adore old book paper and old books and I am always glad to be able to breath new life into a dilapidated book which most people would consider throwing out!"
For your projects this month we would like to see you searching through your stash for old book paper or books and create a project with what you find. You might want to use papers within your project or you might want to breath new life into an old book by altering it in some way. I hope I have chosen a challenge theme with huge scope for projects small or large.
Whatever you make let us see you give those old book papers or books centre stage!
I decided to create a Spring Tag to show this fun photo of my Granddaughter and her little friend. I chose an old book of fairy tales to use as the background on the tag and the frame.
 I really enjoyed collating the tag using Frantage and embossing powders heated on top of Versamark. The blush colour matched the girls clothes.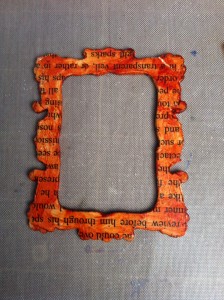 The frame was covered in more book pages then painted with Decoart Quin Gold, I love the translucency of this paint. I gave it a coat of Crackle Glaze when it was dry. White Antiquing cream really highlighted the cracks in the final step. I rubbed some Quin Gold around the edges of the tag with my finger.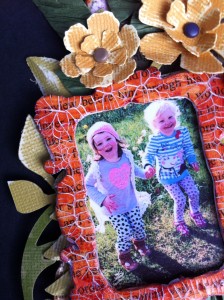 The flowers and leaves were dye cut from Tims Flower Garland and Garden Greens. I chose yellow flowers to reflect the daffodils in the photo. I used Distress Coordination paper which was sanded at the edges.
Raffia wraps and metal word tags finished the piece, it was a messy but fun project!
our sponsors are
The winner this month will receive a huge bundle of goodies from our generous sponsor!
I am looking forward to seeing what you can do with old books.
I love the Spring feel of the little photo and will enter the challenge "Spring is in the Air" over at
A Vintage Journey
. Check out the DT beautiful work there.
hugs
Jan X