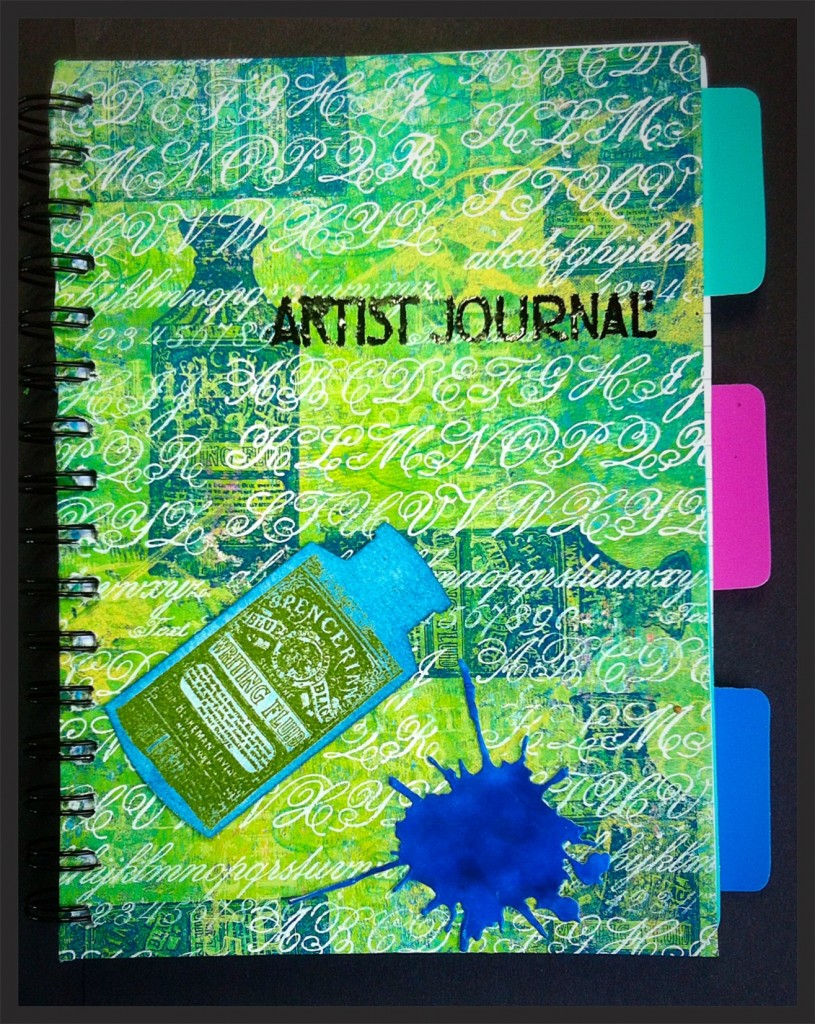 Our theme for this month is to create and use a Masterboard. A masterboard is a large background piece designed to be cut up and used in smaller projects, such as journals, postcards, cards, ATC's etc. It can be created with any combination of collage, paint, inks, sprays, rubber stamps, stencils.
Our host is Angela, and she will be choosing our Winner and Top 5.
We are thrilled to be sponsored by
WOODWARE CRAFT COLLECTION
With a prize of £12.00 to spend at your favourite Woodware Stockist, either in store or on line.
Wow this is my second DT project for The Mirror Crack'd! So exciting, I had a great welcome from the team. I was a bit nervous because previous master boards had ended up a muddy mess. However, I took some tips from Leandra at Paperartsy and used waxed tissue with Paperartsy paints. I am so pleased with the result.  The masterboard I created I used to cover a cheap notebook.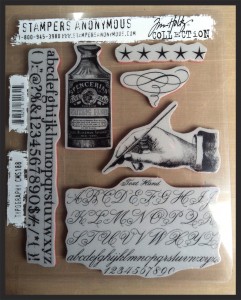 I started with with paint and brayered on shades of colours, opaque then translucent paints.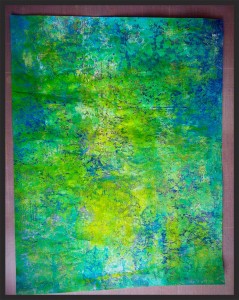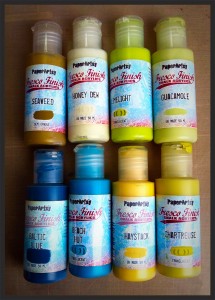 I brayered dark, medium and light shades of the same colour to create layers and depth. Then I used TH stamps with the same colour paints on top.
I used blues, greens  and yellow paint.
I used all the stamps in the set but finished with the white script over the whole sheet to unify the page.
The wax paper felt substantial with the layers of paint and could be sewn.
I die cut an Apothocary bottle and embossed the stamp over it then inked with blues. The splat was made with blue alcohol inks on shiny card then the shape cut from the TH new thinlets. I thought it was an amusing embellishment! I heat embossed a title with black embossing powder to complete the front.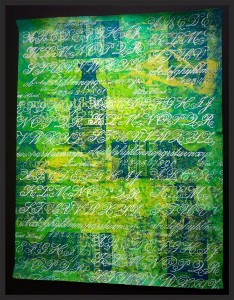 I was pleased with the final board and that I had managed to get some depth and visible layers.
I hope you are inspired to join us The Mirror Crack'd for this challenge. Check out the amazing projects the DT created with their master boards.
Jan x