This month at Our Creative Corner it is my challenge for you!
I have really enjoyed being part of the DT and the exciting bit of choosing a theme for February –
Sew and Sew
Fabrics, wool, threads, lace – this months challenge is all about texture, layers and loveliness!
What scraps have you got hidden away? Any snippets of favourite clothes you can't bare to part with?  Anything sewing related can be used in your piece. You could use stitches or sewing machines or fake stitches, it's your decision. Don't forget to get out your sewing themed stamps and dies.
Have fun and create something!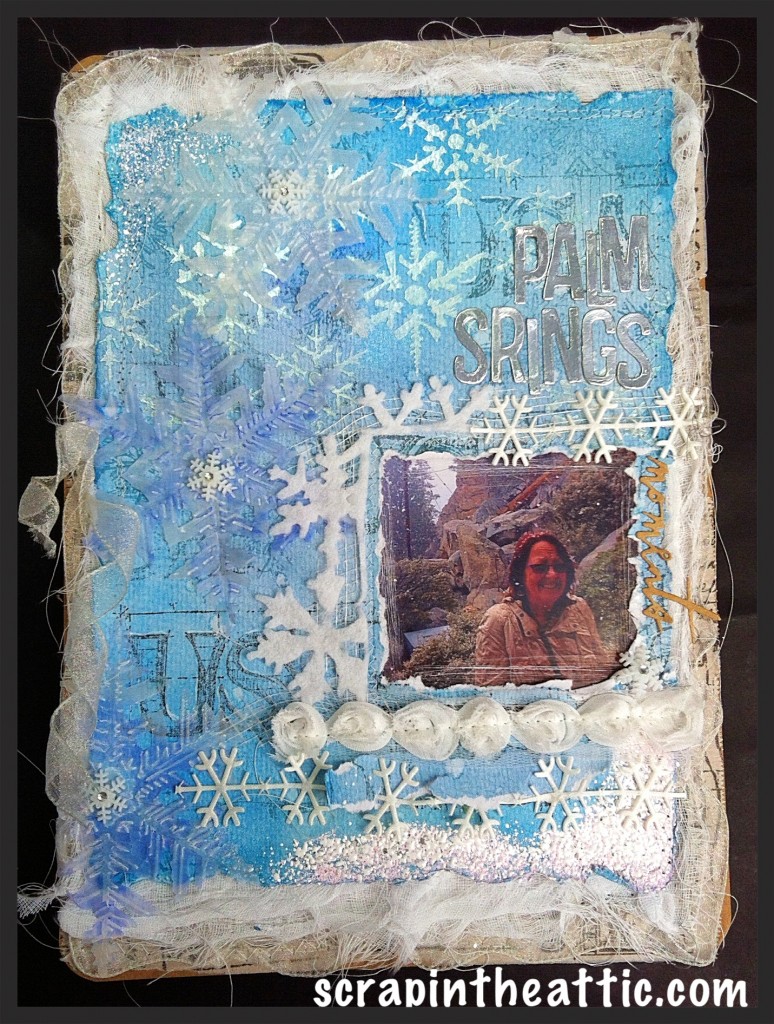 I created a page for my neglected Folio about our travels in America. We visited Palm Springs in California and went up the Arial Tramway from the dessert into a blizzard! We were dressed for the heat and blue skies not for cold and snow, we laughed so much, it was a memorable day. I enjoyed using my sewing stash and scrapbook embellishments with my sewing machine to make a snowy page.
This is what I did…..
I used watercolour paper to blend blue Distress Inks and then splattered water cover to make a mottled effect.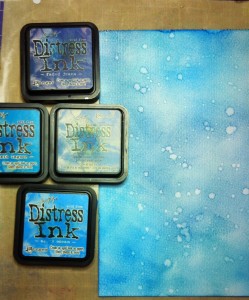 I used a Layering Stencil with Pearlescent Texture Paste to add snowflakes.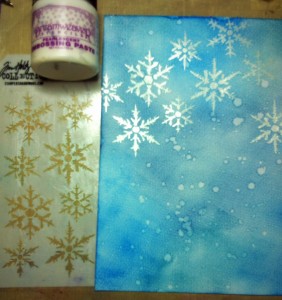 I smudged embossing ink onto opposite corners and added thick powder and heat embossed to create a layer of "snow".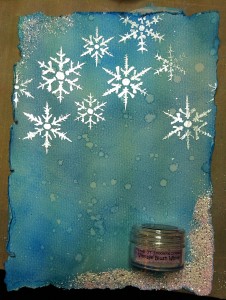 I stamped snowflakes and USA from Tim Holtz Blueprint collection using Hickory Smoke DI.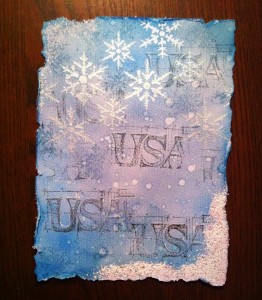 My favourite die cut and texture folder came out to make vellum snowflakes to layer on top.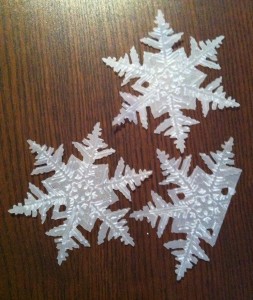 Out came the sewing stash including ribbons and lace.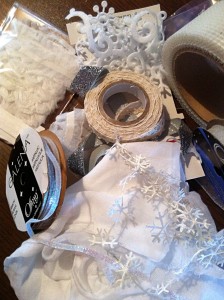 I used Kraft card as the page for my Folio. TH tissue paper then layers of ribbon and frayed muslin were sewn on using a sewing machine. I used straight stitch and zig zag for variety.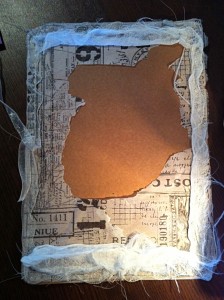 I painted a square with water onto the watercolour paper and carefully tore a frame out for my photo. I scratched the photo to add to the snowy effect. The lace and roses I had chosen were stitched around the frame and plastic Paperchase snowflakes added to the die cuts.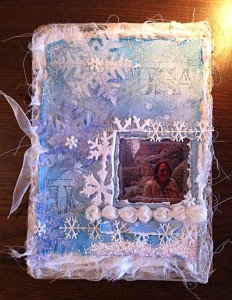 Finally the title was glued on to finish. I used Alphanumerical thinlet die with TH metallic coordinations paper and kraft card for the moments sentiment on the side.
I really enjoyed using the lace and fabric to create so many layers of texture, I hope you are inspired to join in the challenge. There are great prizes to be won from our fabulous sponsor…
Darkroom Door
is sponsoring one Rubber Stamp Set, valued at $31.95 AUD, to our randomly drawn winner.
 Hugs
Jan x