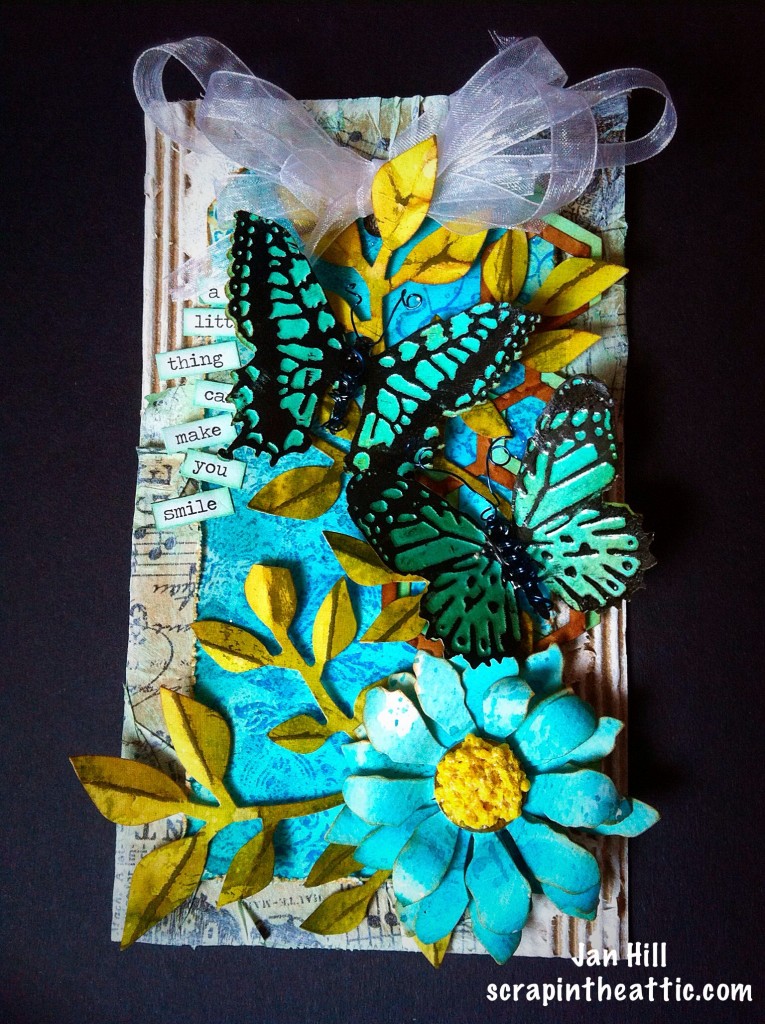 Hi everyone, I have made a new page for my Tim Holtz die album. Yes, I was inspired, I just received my new butterfly die with embossing folder!!! I also wanted to use my Garden Greens die and Frameworks Honeycomb.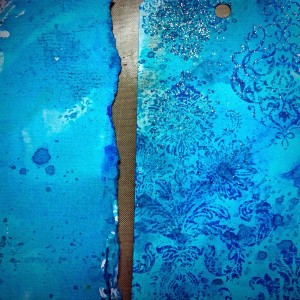 I am entering Linda Ledbetter's latest challenge 21 on CC3. There are great prizes from the sponsor, Inspiration Emporium.
I started by making a background paper using Wrinkle Free Distress  and then put the Rock Candy Distress technique from Compendium of Curiosities book 3, page 55, however you need your own copy to get the technique.
Unfortunately, the photo doesn't show the beautiful sparkle in the background. I used Tim's Distress Damask stamp.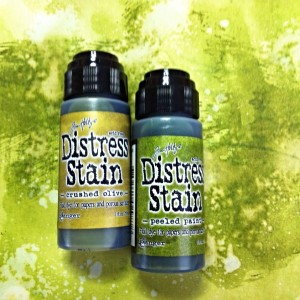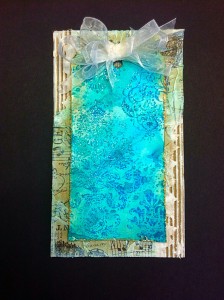 I mounted the tag onto corrugated card which had been covered with tissue paper, distressed then painted white with Dabber.
I added Honeycomb kraft card embossed with leaves over a Honeycomb inked with Cracked Pistachio. I used Distress Stain to make a background to cut out the leaves.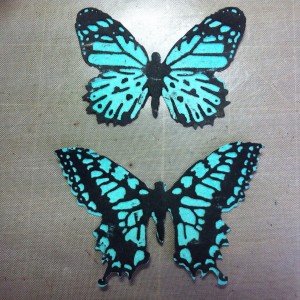 Then the new Butterfly die, I inked the card with Cracked Pistachio and cut the butterflies. I embossed them then inked Black Soot on the raised areas. Super cool effect! I covered them in Glossy Accents. I wound some blue jewellery wire around a thin paintbrush and fashioned a body and antennae. I filled the void with Glossy Accents which stuck them in place.
I made a Tattered Flower using the spare background paper. The middle was created from a washer filled with a mixture of Glossy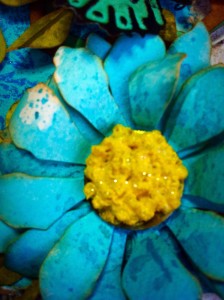 3D paste,  mustard Seed DP, Rock Candy Glitter and glass beads.
I was pleased with the effect.
I am also entering A Vintage Journey, Tic Tac Toe challenge, I chose Ribbon, Stain and Die Cuts from the grid.
Please leave me a comment, I love to read them.
Hugs Jan x