I love fireworks! When I retired all the children at school sang Katy Perrys song "Baby you're a firework' in the leaving assembly.
When I saw the challenge at A Vintage Journey with the song title I was so excited. However RL got in the way for a while but eventually I created a small canvas. I am always inspired by Tim Holtz products and techniques and have used them in this project.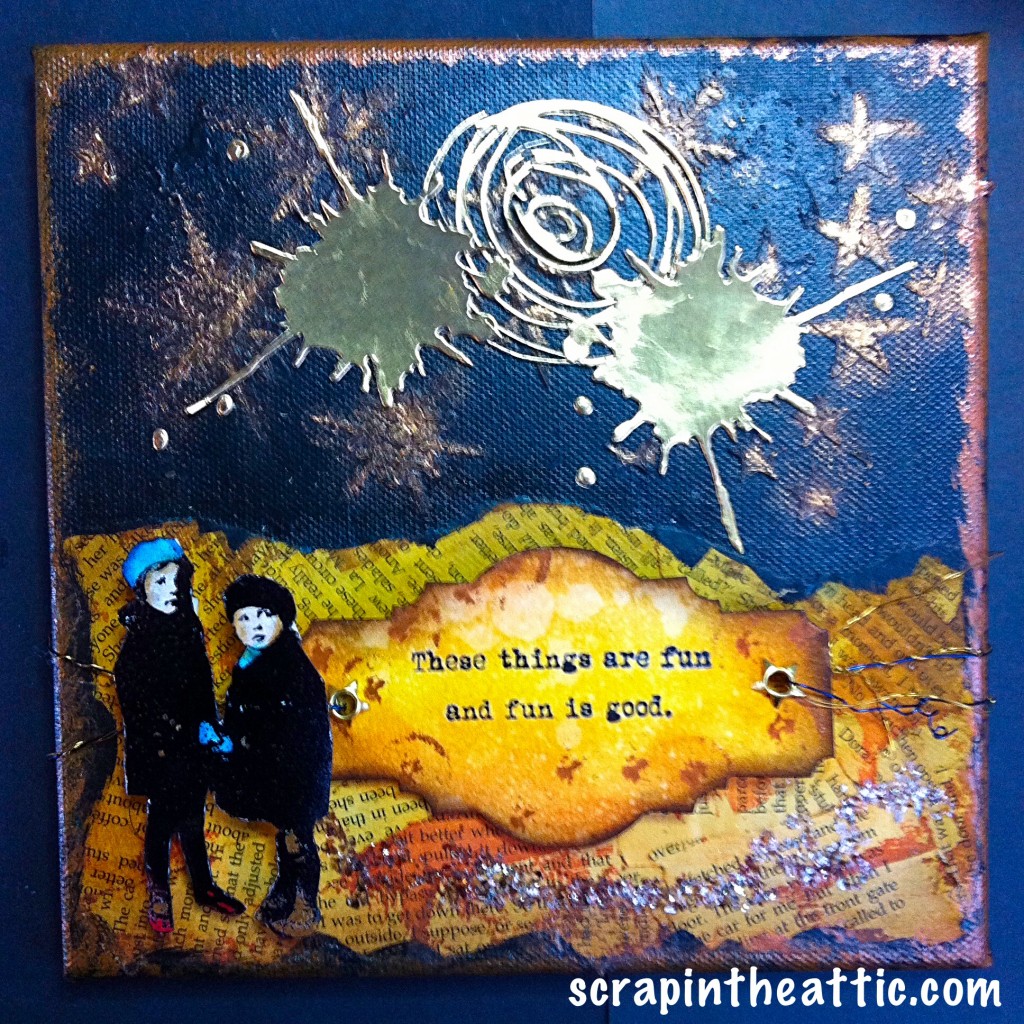 I began by using TH layering stencils with texture paste to create stars and bursts of light. The foreground was collaged book pages. The blue wasn't working so out came the black gesso! I highlighted the texture paste with Treasure Gold, sorry I got carried away and forgot to take photos.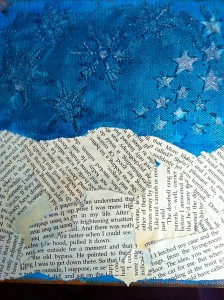 The layering stencils I used were stars and snowflakes.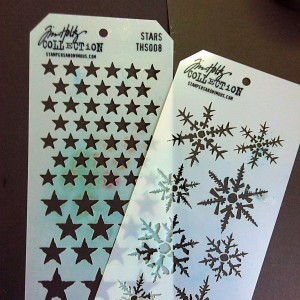 The foreground was inked with these colours to reflect the glow of the fireworks. The Styled Label was inked and spritzed with the same colours. I wired it around the canvas through eyelets.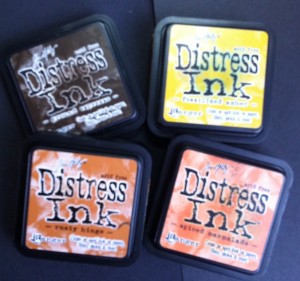 The Thinlet dies were the perfect shapes for the firework bursts. I used my new Metallic Kraft Core paper in gold.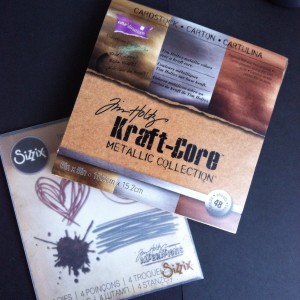 I edged the canvas with Bronze Distress Paint which made the colours pop. The stamps were inked with black archival then clear heat embossed. I cut out and then coloured the children with distress markers. A touch of gold mica flakes across the ground gave an extra sparkle.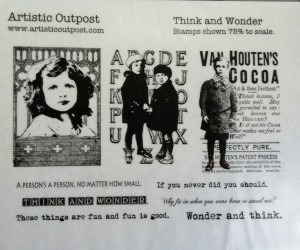 I enjoyed making the canvas, the song title brings happy memories!
wish me luck in the challenge, check out the inspiration from the Design Team at A Vintage Journey.
hugs
Jan X