Well its Spring and time to declutter the attic so I can actually see what is in my stash!
What to do with all those rolls of washi tape? Hidden away in a drawer they never get used.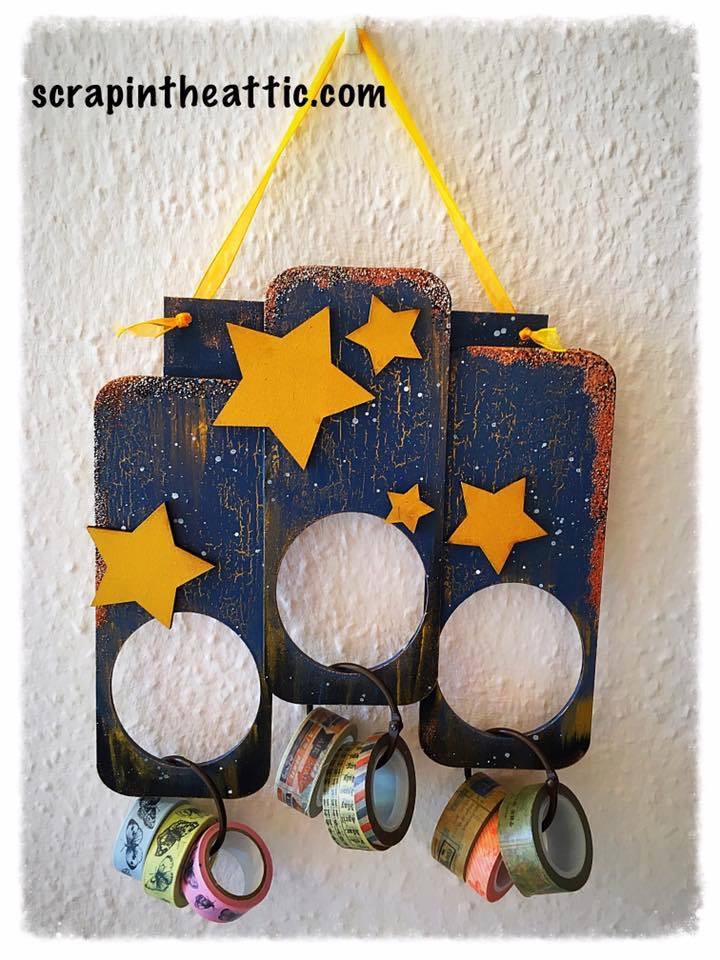 MDF door hangers! I assembled 3 upside down on a plaque with hanging holes pre drilled. I added mdf stars to fit the night sky theme I had in mind.
I coated the hangers and star with Gold Decoart paint. The hangers then had clear crackle medium applied then finally a coat of …………….. I love watching the crackles develop! The gold really shines through the crackle.
I heat embossed the edges for added texture, I used Tarnished Silver and Spice Mix. I added a gold ribbon to hang it up. I had several rings in my stash, I think they were 7 Gypsies, to hang through the holes, lots of room to add more!
The MDF is available from
Daisy's and Jewels
Have fun crafting
Jan x