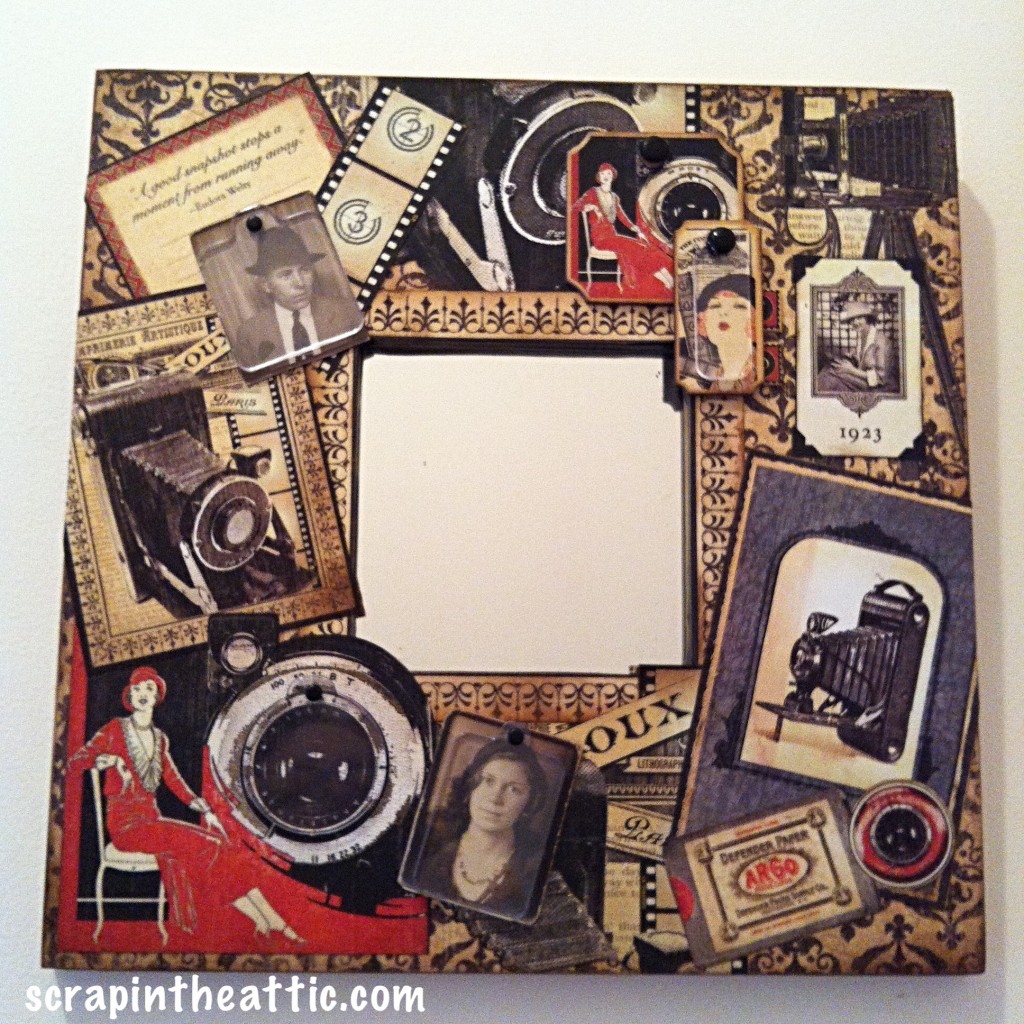 I was really excited to receive the new Graphic 45 Communique papers and wanted to make something special with them. I covered a cheap IKEA mirror, £1.50 when I bought it!
I covered the wood in paper and made a frame from strips for the mirror. Then the fun began, making a collage of camera and photo related images.
I finished off with some of Tims Found Relatives and added fragments. I used a fragment as a lens for the larger image.
Hope you enjoy looking, here are close ups of the corners.