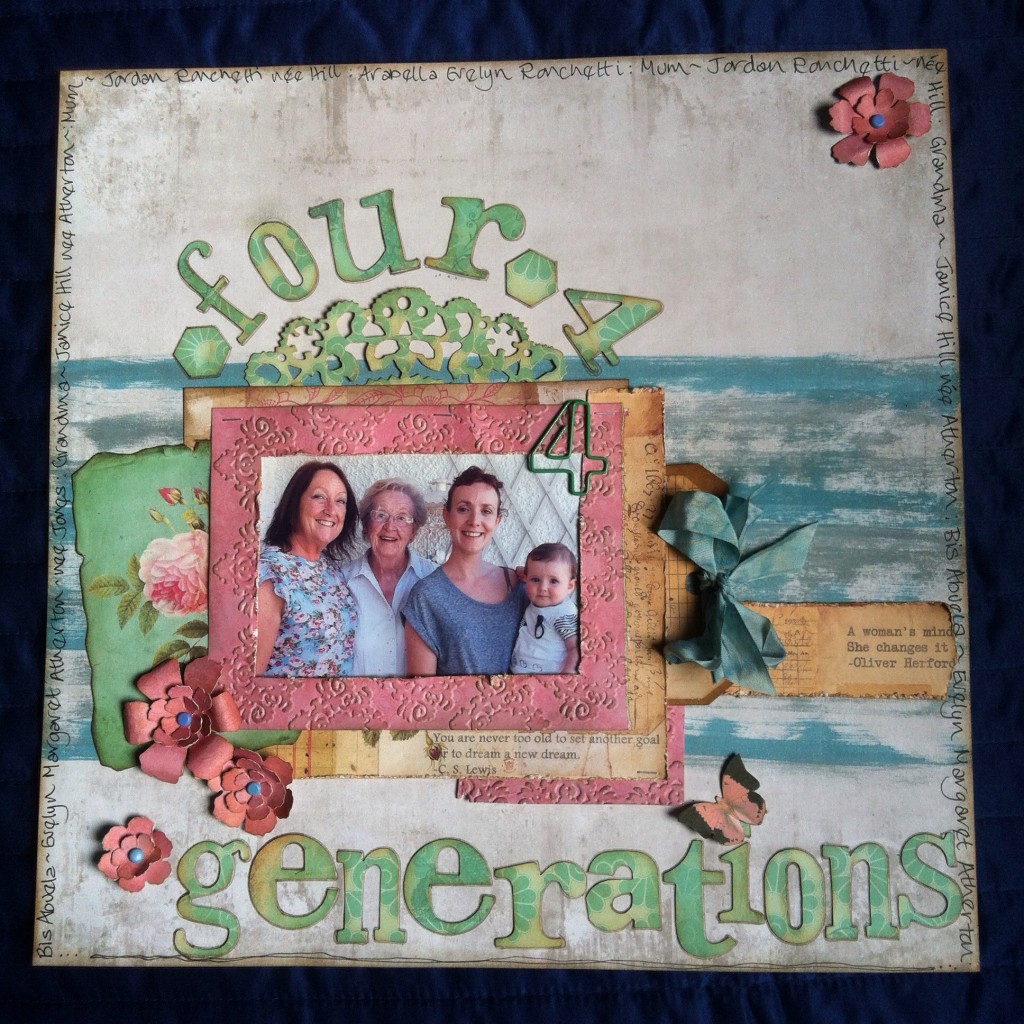 We only manage to get together a couple of times a year and so try and get photos of "The Girls Together." As my Mum lives in Spain she is known as Bis Abuela (Great Grandmother), I am Grandma, Jordan, my daughter, is Mum to my beautiful Grandaughter, Arabella.
I used some lovely Marion Smith papers from the "Motley" collection. I swiped DI inks in Weathered Wood and China Blue across the background paper, "Scarlet",then built up layers using Collage, Off the wall, Darling and Carmie.
I liked the vintage rose image as we are all English Roses! I used Tim's dies, on the edge Doily, Flower Garland and Word Play.
This is my scrapbook page for Jones Crafts.