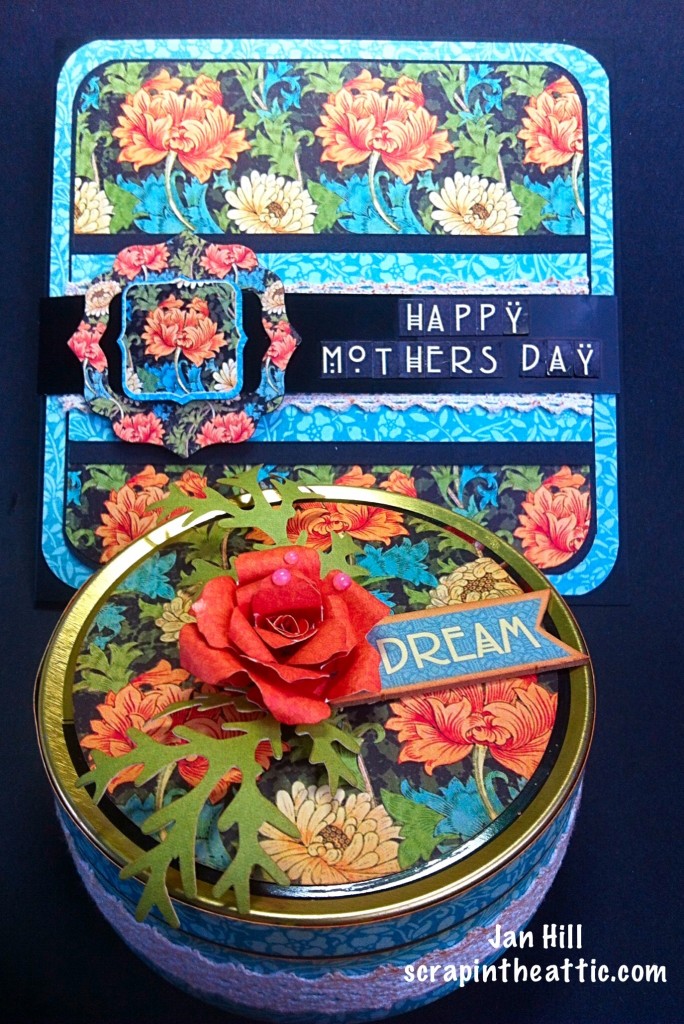 It's March again, the year is flying by! Mothering Sunday is close and I made a card and matching gift box using G 45 Artisan papers and stickers.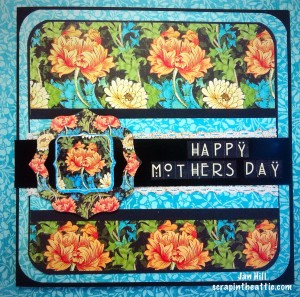 I layered both sides of the Decorative Flourish paper with black to cover a black card. I used the buckle from Chipboard 1 and a Cardstock sticker in the center.
I love this alphabet, it reminds me of Charles Rennie Macintosh style. All the papers and letters were edged in black. The belt is a glossy black card which doesn't show up in the photo but adds a nice contrast. I put a strip of lace underneath inked with Distress Ink Tea Dye.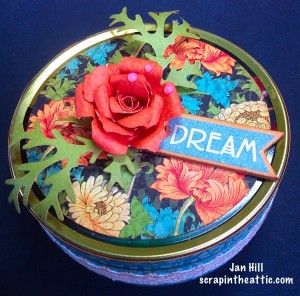 The gift box started life as a tin of travel sweets I picked up at the airport. I cut a strip of paper to cover the side and stuck lace around the middle. Then I added a die cut circle of paper on the lid with a card label.
The rose and the leaf papers are from Artisan Style Patterns and Solids which were die cut with TH Tattered Pinecone. A couple of dots of glossy accents completed the tin.
This was a fun project, the Graphics 45 papers all mixed and matched so well.
This is my second project for Jones Design Team, hope you like it.
Hugs
Jan x