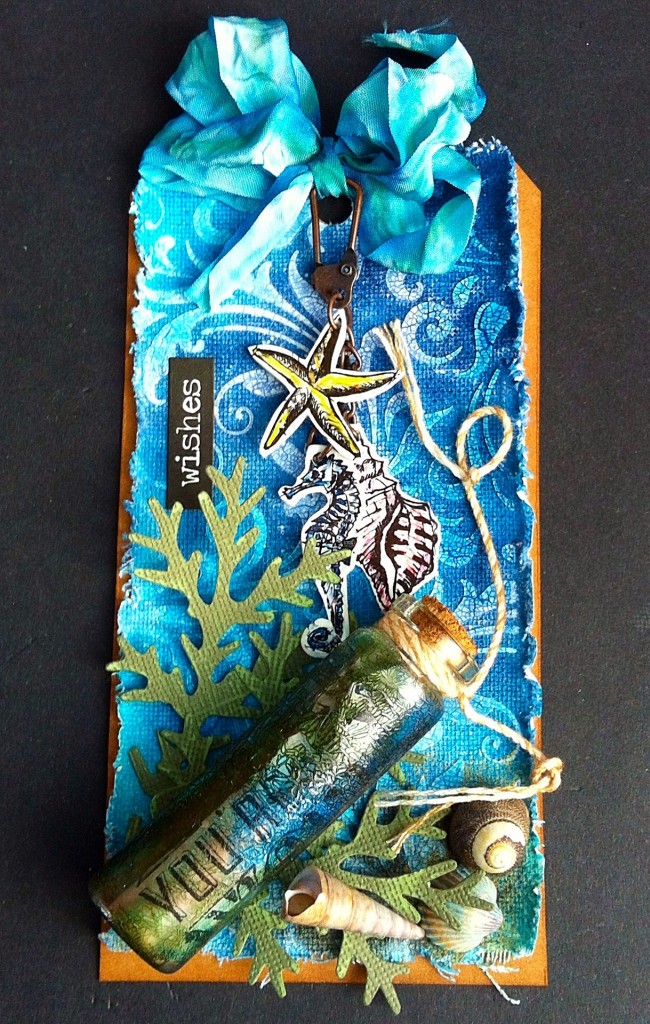 I wanted to make an special card for a friend's birthday. When I saw the challenge at Linda Ledbetter blog it was my inspiration. I love the faux glass technique created by Tim Holtz in his book, The Compendium Of Curiosities 3. There are some amazing prizes from Tim and Mario plus Funkie Junkie are the sponsors this month.
I decided to have a message in a bottle at the bottom of the sea. (Now I have the Police song going round in my head!)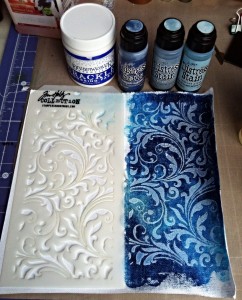 I used some canvas paper and used crackle paste with my new favourite stencil, flourishes. It didn't look much until I used different Distress Stains and inks and then the crackles really showed up. Brenda Brown used this technique on a canvas I and I loved it so thought I would incorporate the idea. I die cut a tag and scuffed the edges of the canvas.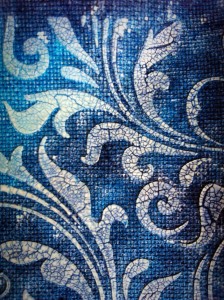 I used Tim's technique to create the faux glass effect on my bottle. You will need your own copy of his book to find the instructions. I used various colours of alcohol ink and then dripped blending solution on top to drive colours into the cracks. I was pleased with how it turned out because I wanted it to look as if algae was growing around the bottle.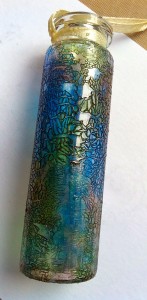 The message to go inside was a TH stamp, I used Black Archival ink and then tore it out, scrumpled it up then inked with DI Vintage and Pumice Stone. The note went into the bottle and got corked inside.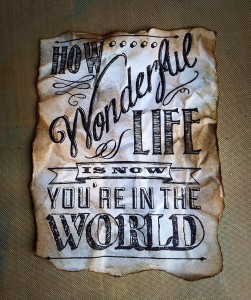 I wanted some sea creatures and tried various options of embossing, inking the stamps but nothing looked right! So decided to use Shrink Plastic. I stamped with archival onto white, then coloured with aqua pencil crayons before heating. You can see how much they changed size as the sea horse has yet to be shrunk.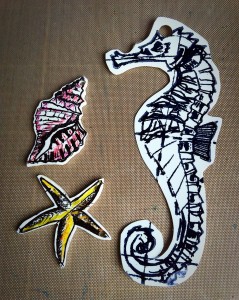 I clipped them onto a swivel chain at different heights, don't forget to punch a hole before you shrink!
I added some seaweed, die cut using Tattered Pinecone leaves from coordinations paper which I sanded.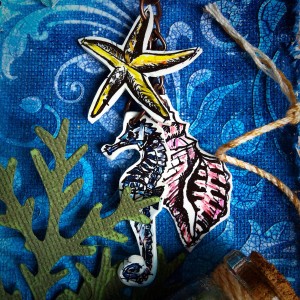 The ribbon was the finishing touch. I used Distress markers to colour stripes, sprayed water then dried with a heat gun. I think I saw Tammy Tutterow use this technique on her blog.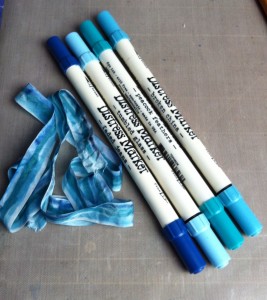 I tied some twine around the bottle neck, glued on some shells and added a Big Chat sticker. I hope my friend with enjoy finding the message!
I am also entering the tag into the Celebrations challenge at A Vintage Journey blog. I was inspired by the faux glass technique and have used mainly Tim Holtz products, stamps, inks, stains and embellishments.
Wish me luck!
Hugs
Jan x