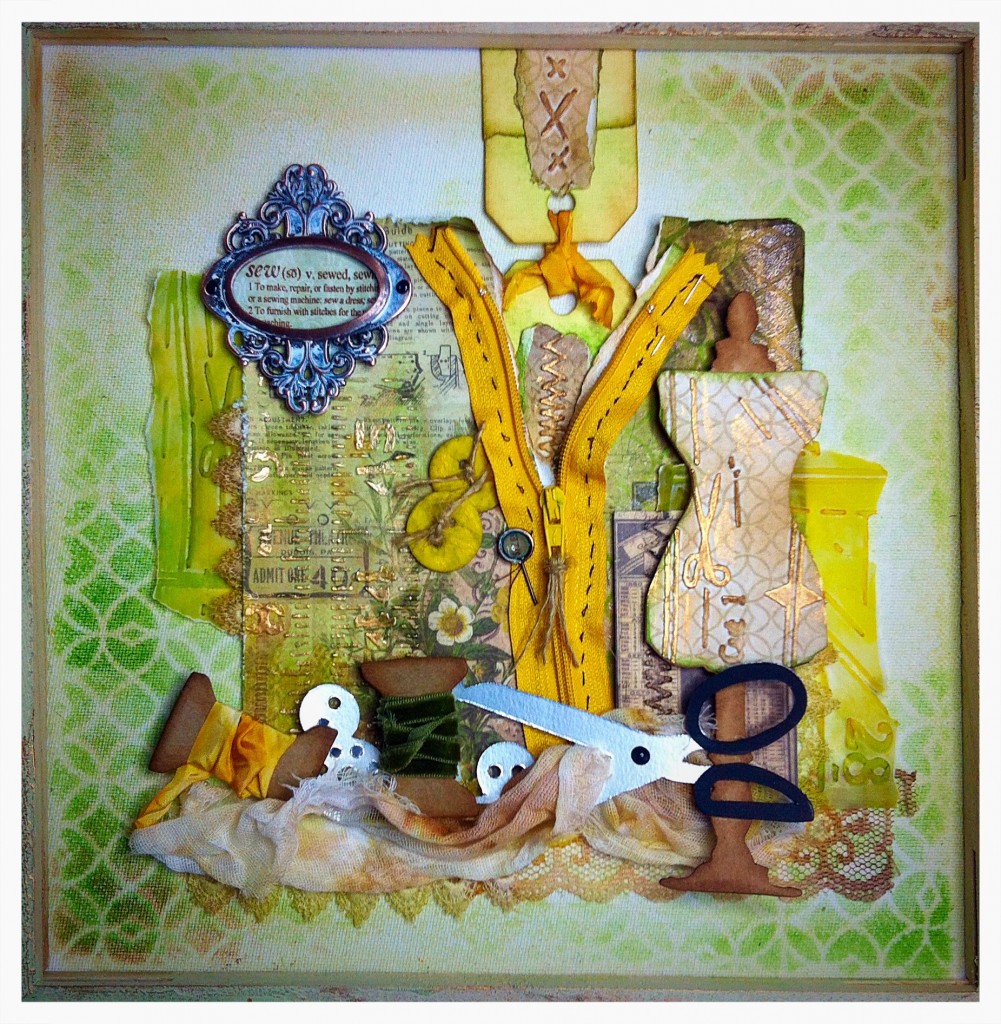 This project grew and grew! It started off as an idea for a card, then became a scrapbook page then ended up as a canvas. I seem to have so much sewing related stuff of Tim Holtz, dies, layering stencils, embossing folders and stamps. Always an inspirational place to start.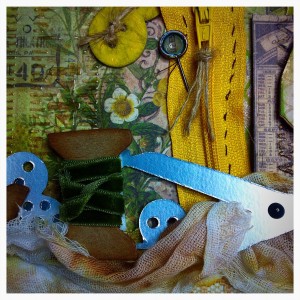 I used Wallflower paper with a sewing image, then stencilled Measured with gloss gel paste and inked Latticework with Mown Lawn and Vintage Photo.
I hand sewed the zip to get more texture and pattern on to the project. I used Sewing Room and On the Edge dies and layered them with more paper, muslin, lace and ribbon stained with Crushed Olive, Wild Honey and Vintage Photo. I dry embossed parchment paper with Pattern and Stitches Set then inked with the same colours and used it to layer.
I added all sorts of embellishments and a definition of sewing.
The project then got too big to assemble so I painted the back of a canvas with Crackle Paint, and stencilled the canvas.
Touches of Treasure Gold were added here and there for sparkle.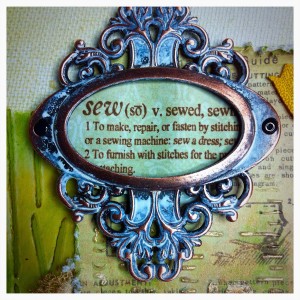 I will enter it into A Vintage Journey Challenge, All Sewn Up. I hope you enjoyed looking at it, not sure where it will live, maybe it will be a present for a friend!
Please leave me a comment, I do appreciate it.