I am delighted to highlight our sponsor at Our Creative Corner, Ryn. Her stamps are beautifully detailed and stamp perfectly every time. I chose the bubbles and fish stamps to use.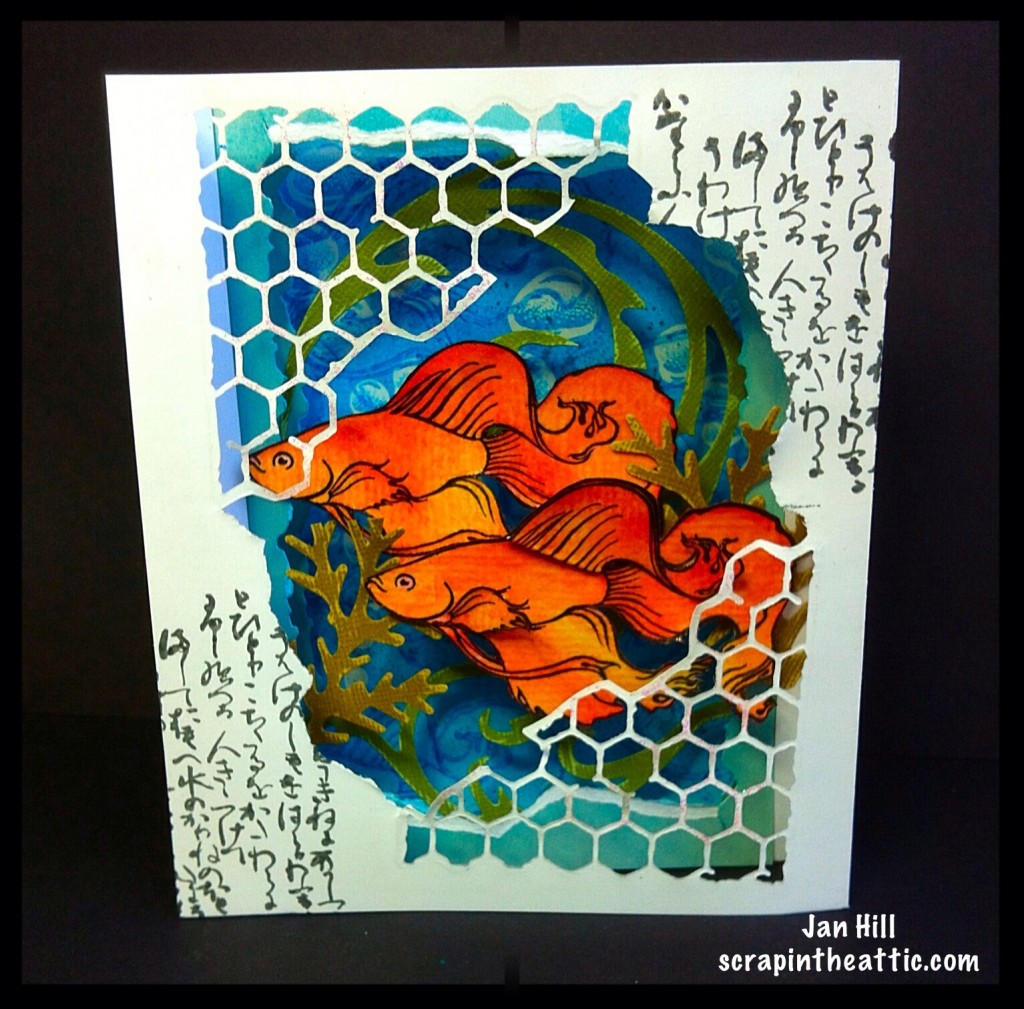 I decided to create a diorama card, for the fish to swim amongst sea weed and coral. It was very fiddly because it was my first attempt.
This is how I made the card.
I was really pleased with how the card turned out, I hope you will be inspired try Ryn's stamps, they are beautiful to use.
Hugs
Jan x