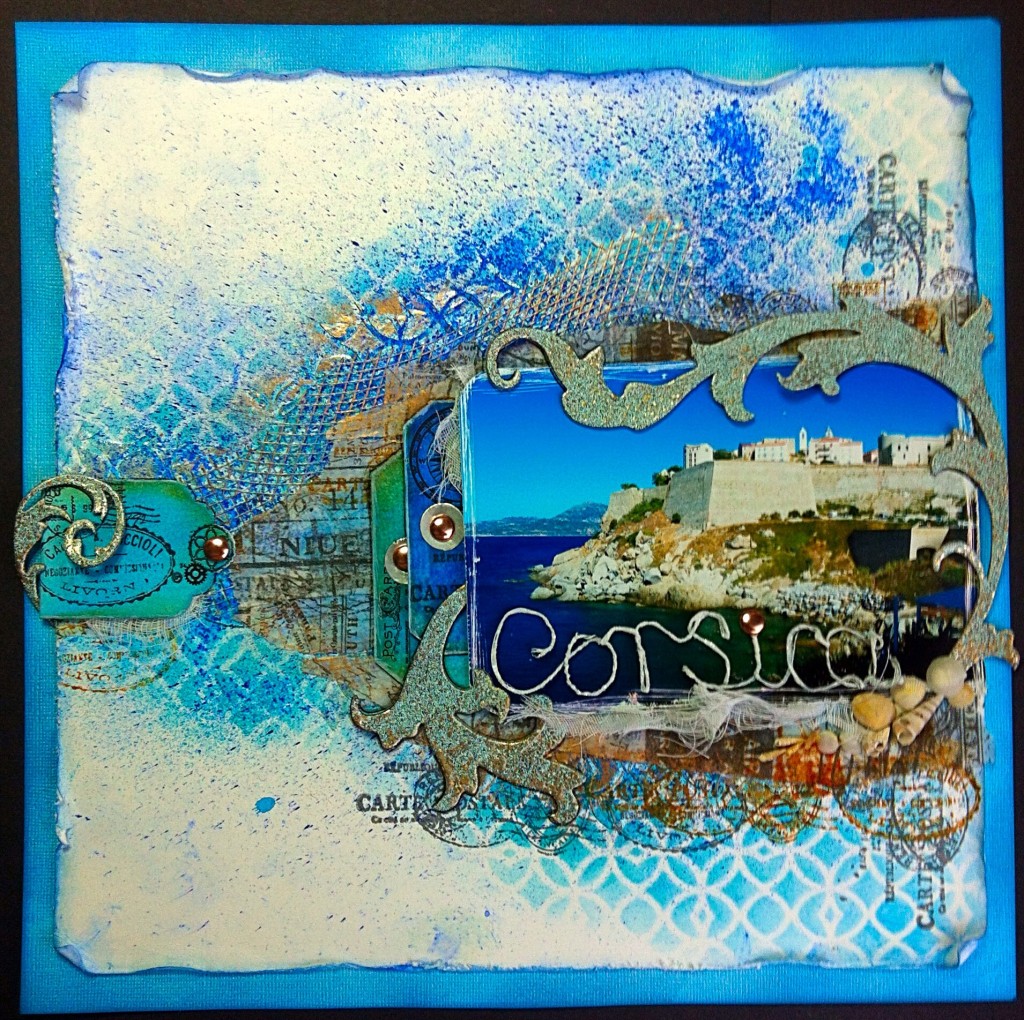 Hi Everyone,
I am so excited to announce that I have been invited to be a member of the Our Creative Corner Design Team!
This is my introductory scrapbook page.
I chose a photo of Calvi, on the beautiful island of Corsica, my favourite place.
I layered Tim Holtz lattice stencil using inks, sprays and pastes for the background. I added a touch of Treasure Gold to the paste when it was dry. I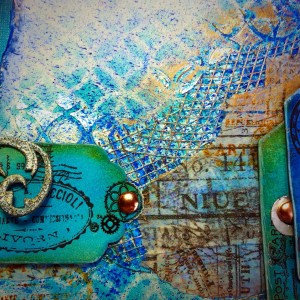 also used some self adhesive plumbers mesh which stretches and adds an interesting texture. I used black Archival ink to stamp a postal collage randomly on the background building up a triangle where the photo was going to be placed.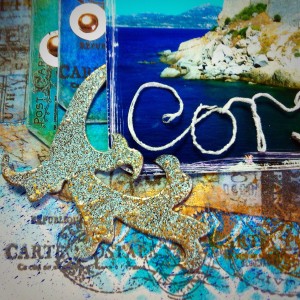 Layers of tissue wrap went under the photo then I inked tags to match the fabulous colours of the sea. I stamped some rust coloured images to link the colour of the roofs in the Citadel.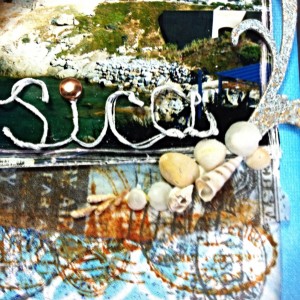 I heat embossed grunge board flourishes with thick tarnished aqua powder and tucked them behind.                                               I added some tiny shells       ( collected from Calvi)  and scraps of muslin underneath the photo to simulate the beach.
It was difficult to decide how to put the title in the space. I created "Corsica" from twisted wire then painted it white. The lovely copper brads linked the roofs and the stamping.
I scratched the edges of the photo to create a contrast before I glued it in place.
The final piece looks very vibrant and I think reflects the beauty of the place.
I hope you like it too, please leave me a comment, I do appreciate it x