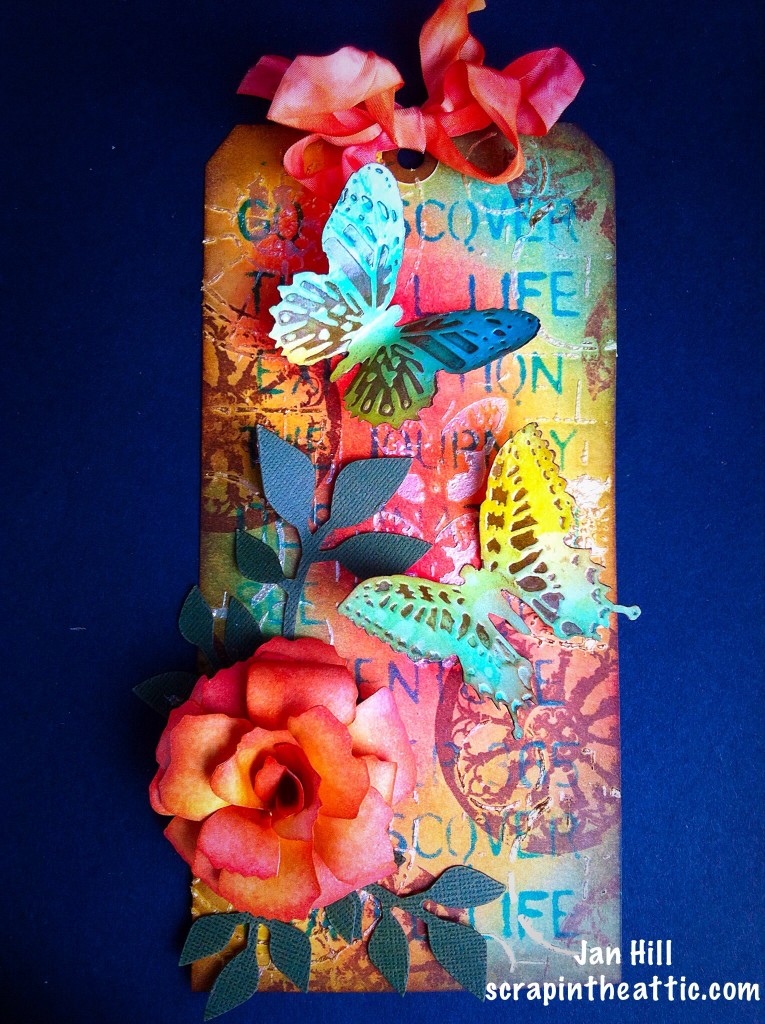 Wow, had a great weekend! Scrapped with friends on Friday then visited Daisy and Jewels in Exhall on Saturday.
We watched some interesting demos from Pauline Wheeler and Hels Sheridan.
I have always loved Hels roses and she did a demo of how to make them in detail. It is also on her blog.
The rose on the tag is made from the demo, second attempt!
Thanks Hels, I wanted to enter your Sunday Stampers as the butterflies are friends!
Hugs
Jan x