Wow, I love these papers, so easy to work with!
Here are some designs I made as DT for Jones.
This is a door hanger.
My favourite….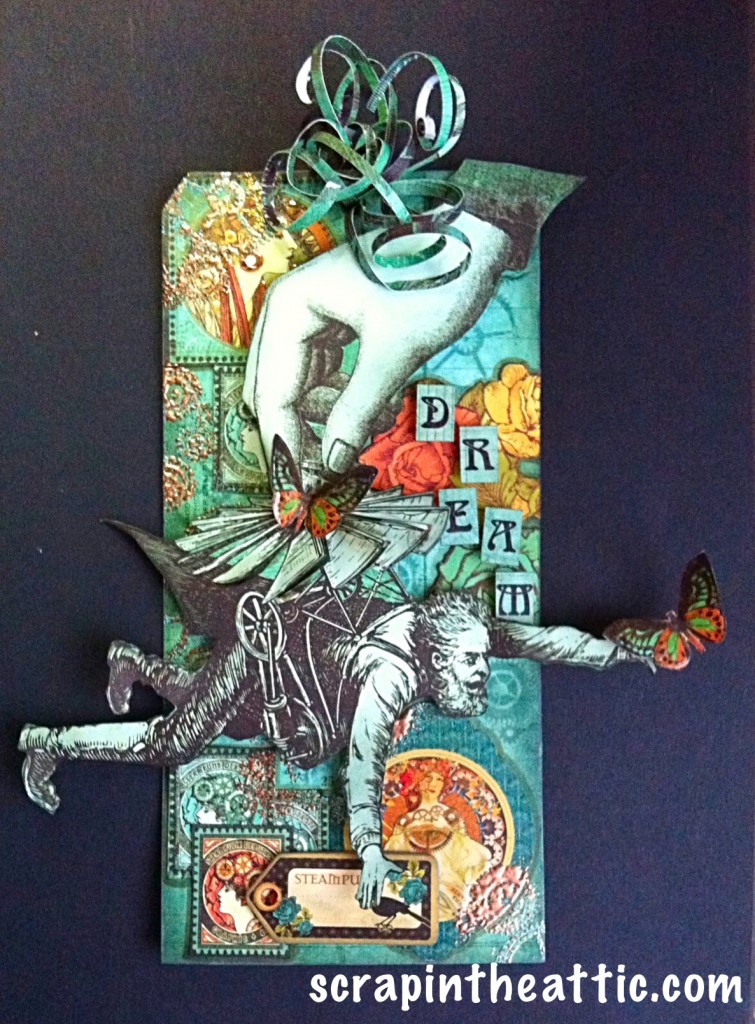 I needed a large bag for a workshop I am attending to hold basic equipment and paintbrushes. I recycled an old toiletries bag, laminated the papers, collages and stitched then together.