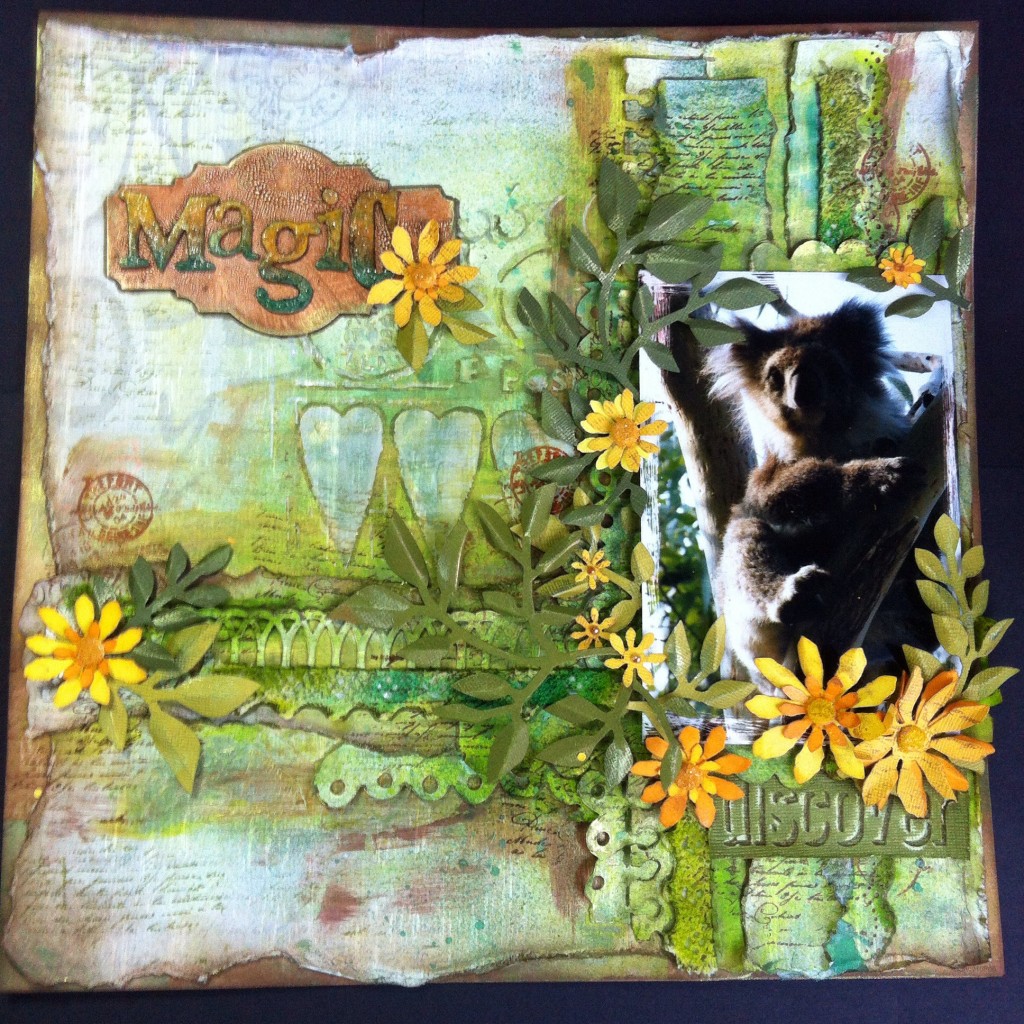 We had such a magical experience when we discovered Koalas in the Otway Forest, Great Ocean Road, in Australia. We were so keen to see wild Koalas in their natural moderate rainforest habitat we took several detours off the road. Then we spotted one high up in the Gum Tree eating Eucalyptus leaves. Once we recognised where they liked to hang out we found some near the ground and actually stroked one. It's fur was so soft, we felt privileged to be there. The animals are so beautiful.
I wanted to make a scrapbook page to reflect our experience.
I used several On The Edge Tim dies (Torn Notebook, scallops, Ornate) to cut long strips of paper and arranged them on top of two 12×12 papers to add strength. I used Paperartsy paints, Lin Brown Limited Edition ( I won those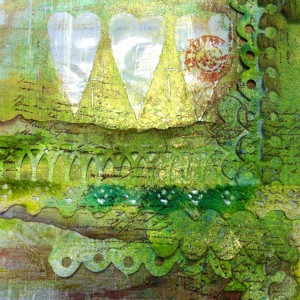 on a Finnibair Workshop in Middlesborough) to make a bold layer to put the strips on. My favourite stencil was used to create resist using 3D Glossy Gel with some background stamping. I added some lace for texture then sprayed Dylusions and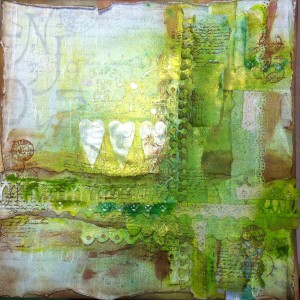 Ranger inks.
The flowers and leaves were die cut from Tattered Flowers and Greenery with cor'dinations papers.
I wanted a special title so used Tim Holtz Coloured Crackle technique from p53 of CC3. You will have to use your own copy for details because I am entering the challenge, hosted by Linda Ledbetter and sponsored by Funkie Junkie. The DT have gone to town with Coloured Crackle!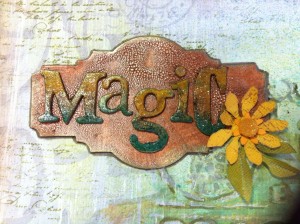 The letters were crackled, then covered in Tim's rock candy glitter. ( I glittered the brads for the flowers to match.)
I was pleased with the background crackles.
I am joining in with the Magic Challenge at Our Creative Corner, there are some amazing scrapbook pages by the DT.
Please leave me a comment, I do appreciate reading them.