Welcome to my first time as Challenge Host at Our Creative Corner!
This is my challenge :
Close your eyes for a few minutes, relax and think about something that makes you smile…………..
It could be a special person, a favourite place, a quote, an incident, the list is endless!
Your June challenge is to create something that will make us smile, it could be a scrapbook or journal page, a canvas, a tag, whatever your imagination dictates.
I am intrigued to see what you might make and look forward to viewing your creations.

 This is what makes me smile. We were on a family holiday in Spain visiting Bis Abuala in Santiago de la Ribera. It was my Granddaughters first trip and lots of photos were taken. I was just about to snap the shutter when my husband photo bombed. The photo always makes me smile as it was such a happy time.
I decided to create a scrapbook page.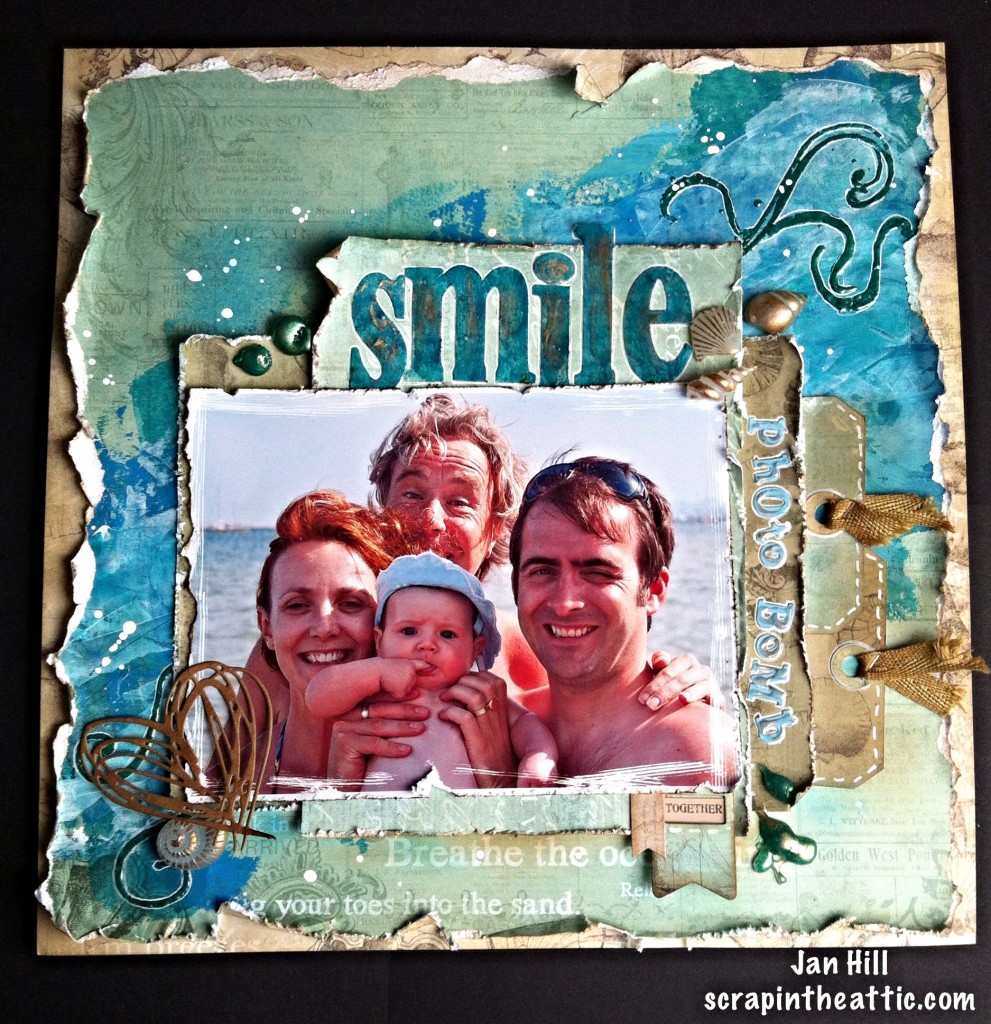 I began with some Prima Seashore papers. I wanted to create the movement of the water so swirled and spread the paint across with an old credit card. I used a selection of chalky paints, some opaque and some translucent to create depth and layers. Later I drew swirls with an embossing ink pen and heated jewelled enamel to made wave like flourishes.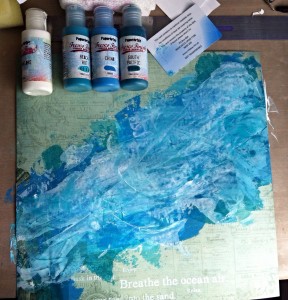 The photo was scratched and distressed with a Prima tool.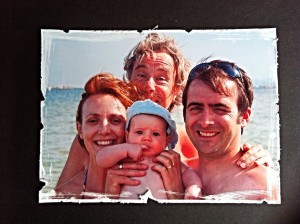 I needed some shells and sea glass as embellishments. I used hot glue in cake decorating moulds for the shells. The sea glass was blobs of hot glue covered in the enamel and heated with a heat gun to a smooth finish. I really liked the look! They were all given the Treasure Gold treatment with Renaissance.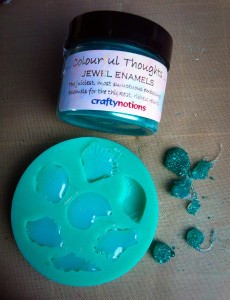 The large letters were frosted plastic I found in my stash. They were painted on the back with the same paints I used for the sea and had Treasure Gold on the front. The small letters were with the Prima Seashore collection, outlined in white pen then highlighted with glossy accents.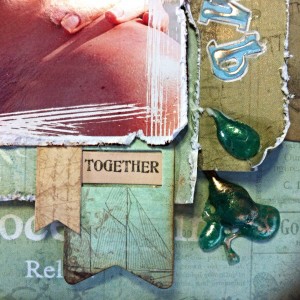 I added a TH Thinlets heart die cut from Kraft card, two tags cut from the same papers and small banners with TH "Together" small talk sticker.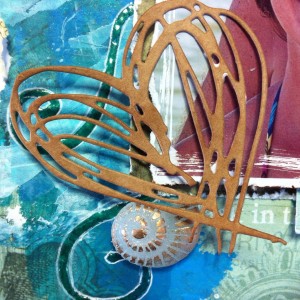 When I put the page together the sea was too straight so I added some Mermaid Lagoon DI ( such a great name) and a few splashes of white. I outlined the letters and tags with white pen.
The Design Team have created some great inspiration for you, please visit their blogs and leave them  your thoughts.
Our sponsor this month is Tando Creative, their chipboard is legendary for crafters! I hope you win a prize for your creation.
Good Luck and happy crafting
Hugs
Jan x