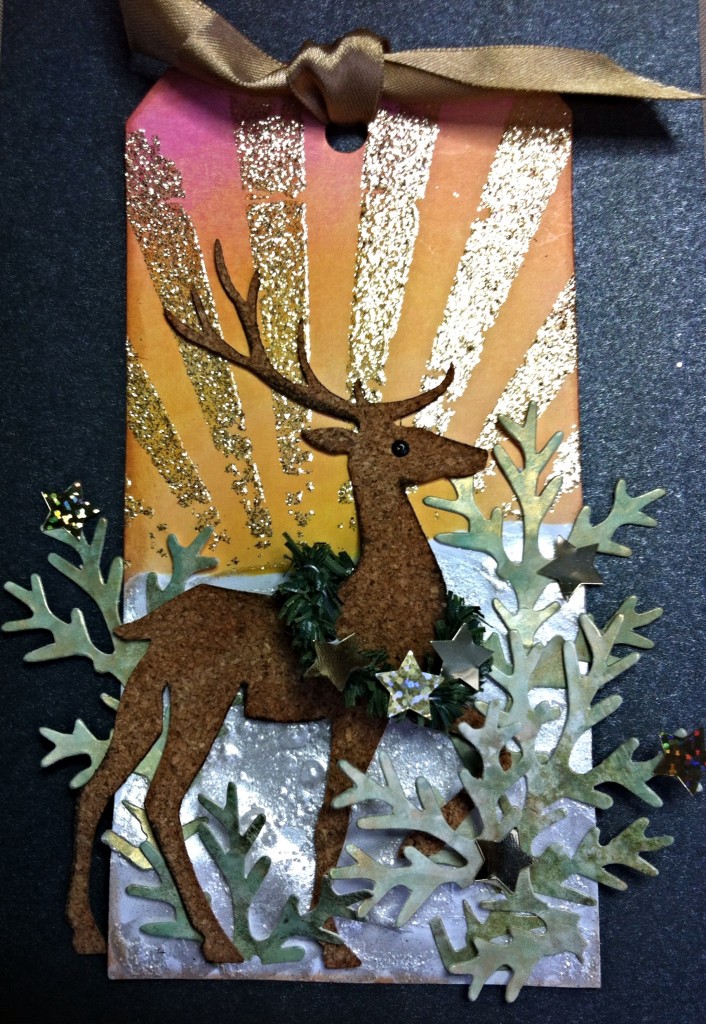 I wanted to create a backdrop for my new TH Prancing Deer die. I used Distress Inks, Mustard Seed, Scattered Straw, Spiced Marmalade and Picked Raspberry to make a sunrise effect.
Then I used Tim's Layering Stencil Embossing technique over the top with Rays stencil and Wow Gold Highlight embossing glitter. You will need to read P50 of "A Compendium of Curiosites" yourself to recreate the technique!
I stood the stag on a Pearlescent Texture paste snow which I heated so that it bubbled. The Tattered Pinecone die cut leaves were coloured with Alcohol inks to look frosty.
The Prancing Deer was die cut from thin self adhesive cork and inked. I made a garland out of Tim's Pine Twine. The Deer has gathered falling stars to decorate it!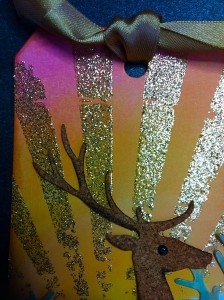 The Deer will have a page in my Tim Holtz die cuts album which has been neglected for some time now.
I am entering Challenge 16, on Linda Ledbetter's blog, check out The Curiosity Crews work. The prizes are sponsored by Tim and Mario and The Funkie Junkie Boutique.