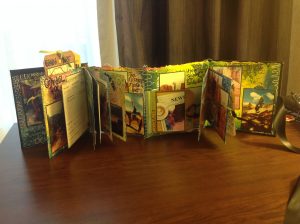 I am following the Wanderlust Course and really loving it all, some classes more than others, but it's good to be out of your comfort zone!
I made the travel journal from Kate Cranes class and loved creating all the pages. Here I am now on our great Road Trip from Phoenix Arizona up to Yellowstone in Wyoming. We have visited all the places in between too, Sedona, Monument Valley, Bryce Canyon, Salt Lake City, Idaho Falls, travelling through Utah and Idaho.
Every night I add bits and bobs and photos from my LG phone printer!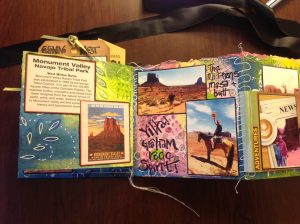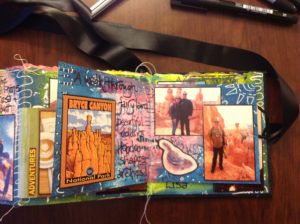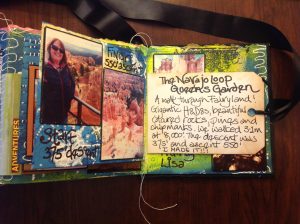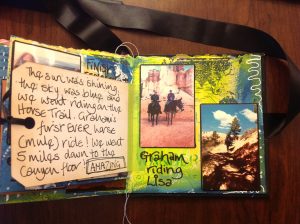 Still a few pages left for Yellowstone Park!
hope you enjoyed looking, hugs Jan x