Our theme for this month is Wall Hangings.
If you don't fancy a wall hanging we have a Tic, Tac, Toe board for you to choose from. If you want to do the wall hanging, it's the centre square, then you do NOT need to do the squares either side of it, unless you fancy challenging yourself even further. Or you could pick any of the lines around the outside and miss out the wall hanging altogether. If you use the Tic, Tac, Toe, please tell us in your post which line you have used.
I decided to use the Tic, Tac, Toe middle line : Time, Wall Hanging, Textures.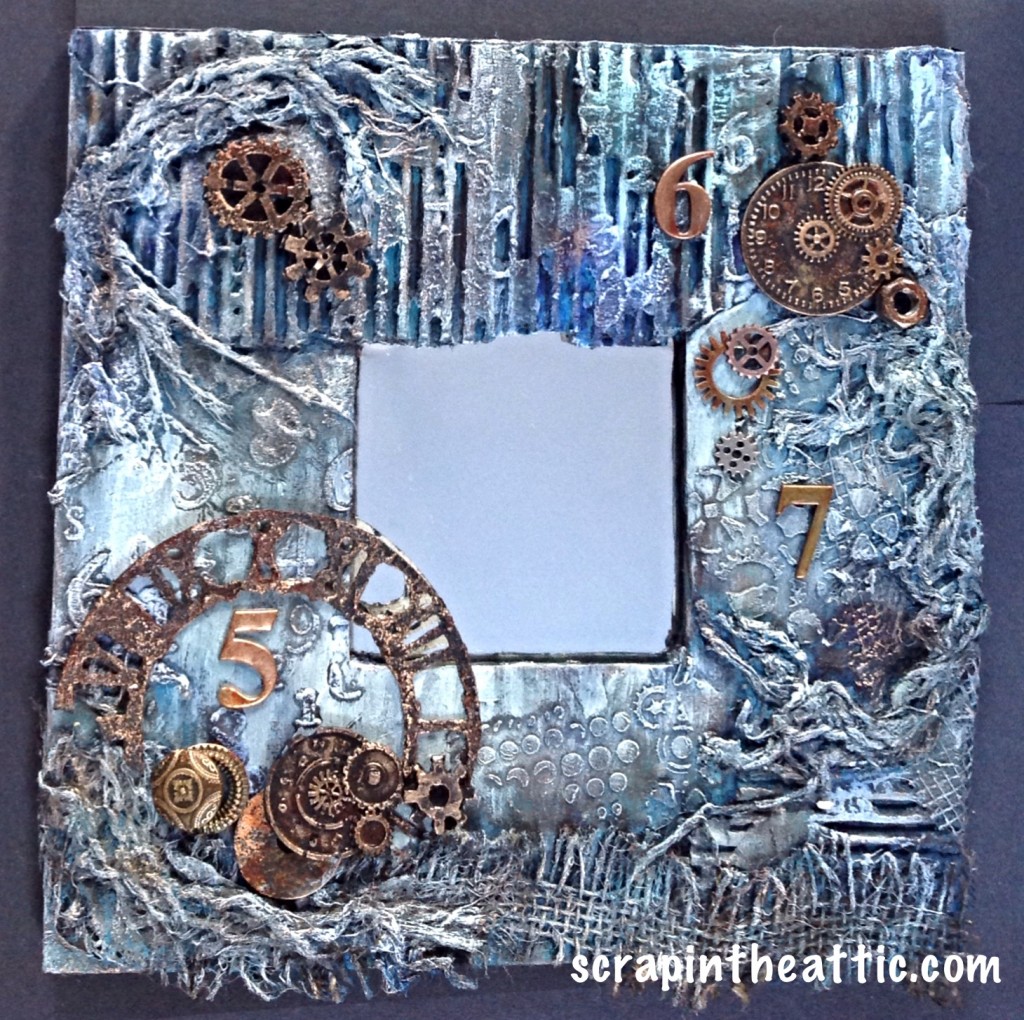 Every time I look in the mirror I am conscious of Time passing and sooooo many Textures developing!!! I used an IKEA cheap Malmo mirror as the base. I really enjoyed creating this piece, this is how it evolved.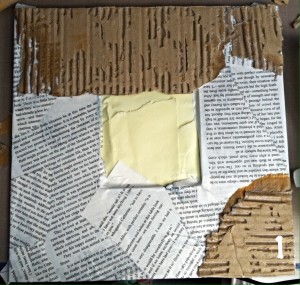 I started by covering the mirror with post-its to protect the glass. The frame had book pages and ripped, distressed corrugated card glued on.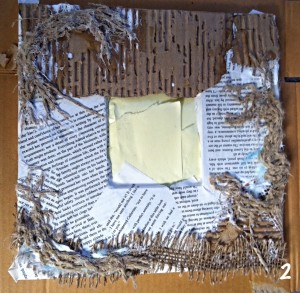 Now for the fun bit, creating texture. Old washing line, hessian ribbon, sand texture paste and paste through stencils were all added. I used number, cogs and dot stencils on the flat areas.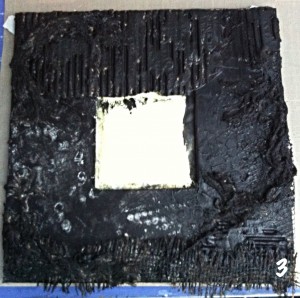 I painted black gesso over everything. Then a range of Paperartsy paints, blues and greens, Decoart Quinodrone Gold, Dylusions sprays in gold, green and blue.
Then I rubbed on Treasure Gold! This was too dark and just looked dirty!
Soooo I rubbed White Gesso over it all with my fingers. The sprays and paints tinted the gesso and happy day, it turned out well.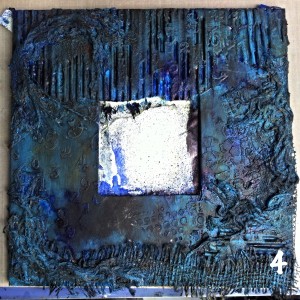 I used metal cogs, numbers, clock faces and flowers, rust painted clock die cuts to continue the Time theme. I made cogs and clocks using my hot glue gun and moulds. These were painted and had the Treasure Gold treatment.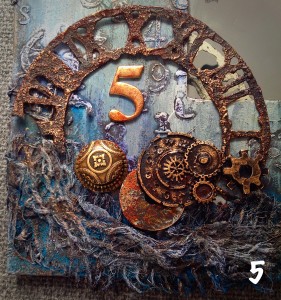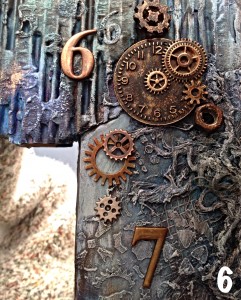 I hope you like how it turned out!
We are thrilled to be sponsored by
With a prize of £12.00 to spend at your favourite Woodware Stockist, either in store or on line.
Woodware are a Yorkshire based family owned business, as well as distributing Dreamweaver Stencils and Stampendous Stamps we have a wonderful range of stamps designed for us by Francoise Read and Jane Gill. We also scour the world for new and innovative products for the crafty card maker, and have a great range of punches and tools of the trade, to find stockists in your area or to see the range visit the website www.woodware.co.uk
I am looking forward to see how you interpret the challenge,
hugs
jan x