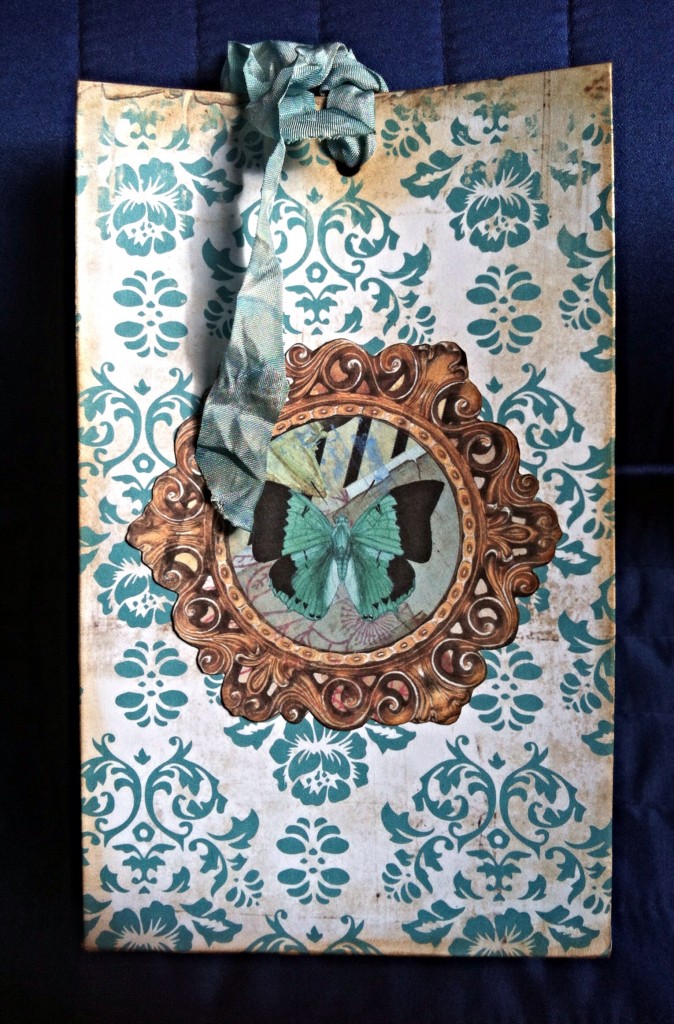 I wanted to make a small gift bag for a present and the Marion Smith papers were ideal. I worked out the size and used " Off the wall" 12×12 paper. I scored 4, 10, 4 and 10cms down and then 16 and 7cms across. This gives you a flap to stick down at the side. You need to fold the box shape then fold a triangle shape at the bottom, front and back then stick together. (Sorry, should have taken photos!)
I fussy cut the butterfly frame from an "Off the wall" paper and glued it to the front. I punched a hole and threaded through some ribbon inked with a China Blue DI.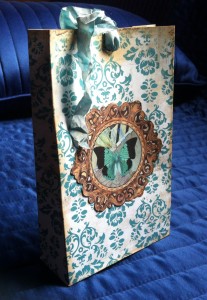 I like how the papers mix and match pattern and colour.
This is a project for Jones Craft.