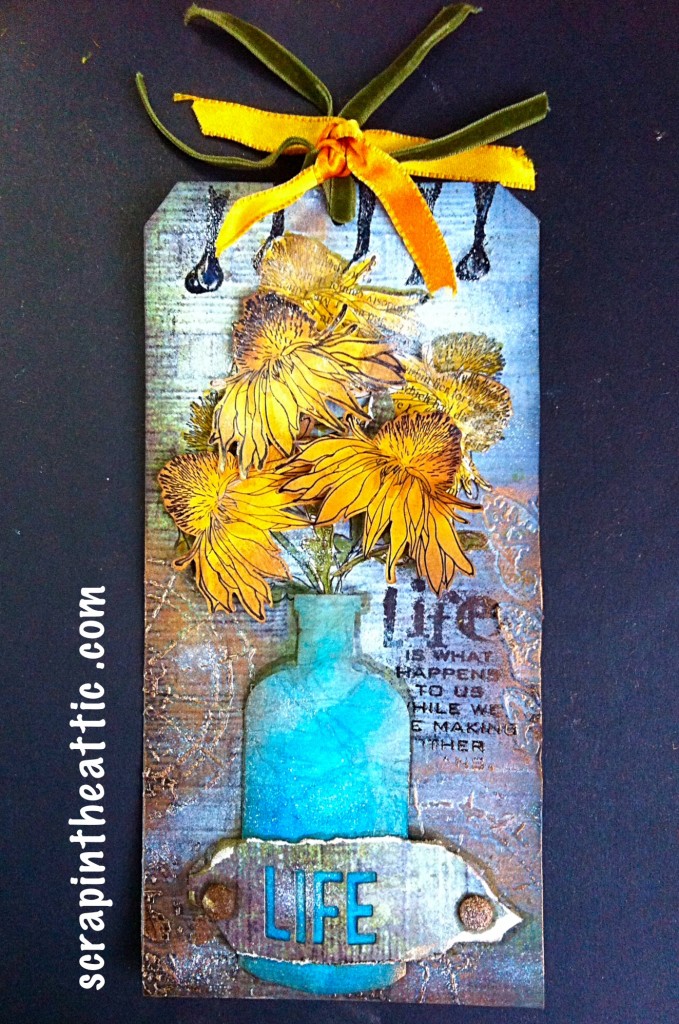 Welcome to our November Challenge.
Our theme for the month is Water.
Splish, splash, splosh!
Water is such an integral part of our lives, the weather, rain, snow or storms. The landscape, the ocean, rivers and waterfalls. In our homes, cooking and cleaning. So many sports involve water, leisure and pleasure!
Show us your inspiration, what will you create?
We are intrigued, will it be a scrap page, a canvas, a card, a 3D project or a tag?
I am hosting, and  will be choosing our Winner and Top 5.
What a challenge! So much choice!
I was inspired to create a tag after my husband brought home a lovely bunch of wild flowers from the Allotment. I took the theme of water and life.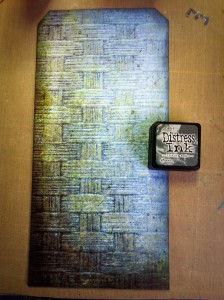 The background was paper from Tim Holtz Destinations pack. I loved the woven effect and the colours. I used a Rhyn water drop stamp with glossy accents on the drop. This just added a rainy water effect.
I used texture paste through a stencil to create spider web effects then Treasure Gold to highlight.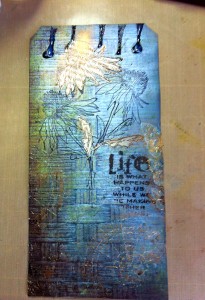 The vase is a TH die, Apothocary Bottles, I used tracing papers crumpled onto Frosted Film. DI on the front, gesso and Paperartsy Blue Glass paint , with a touch of Pewter Guilding wax on the back to make a frosted glass effect.
The flower stamp was From Stampers Anonymous,  stamped with Archival on to book text and smooth card. The flower was coloured with yellows, oranges and vintage photo. I wanted an Autumnal feel to the tag. They were fussy cut and layered onto the tag.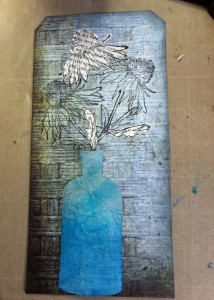 The title was a TH Thinlets, Adventure,  die cut into the background paper, ripped, inked and bradded over the bottle. I heat embossed the brads to get the colour to match. I used different sizes of foam tape the raise the flowers and make the bottle dimensional.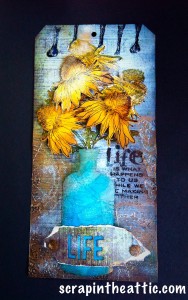 velvet and satin ribbon finished off the tag!
Hope you enjoyed reading the process and are going to join our challenge.
Instead of a physical prize this month we would like to offer our Winner a Guest Designer spot for a future challenge.
We hope our fabulous Design Team can inspire you. Please pop by their blogs and show them your appreciation
hugs
Jan x