I really enjoyed making this little fairy mobile.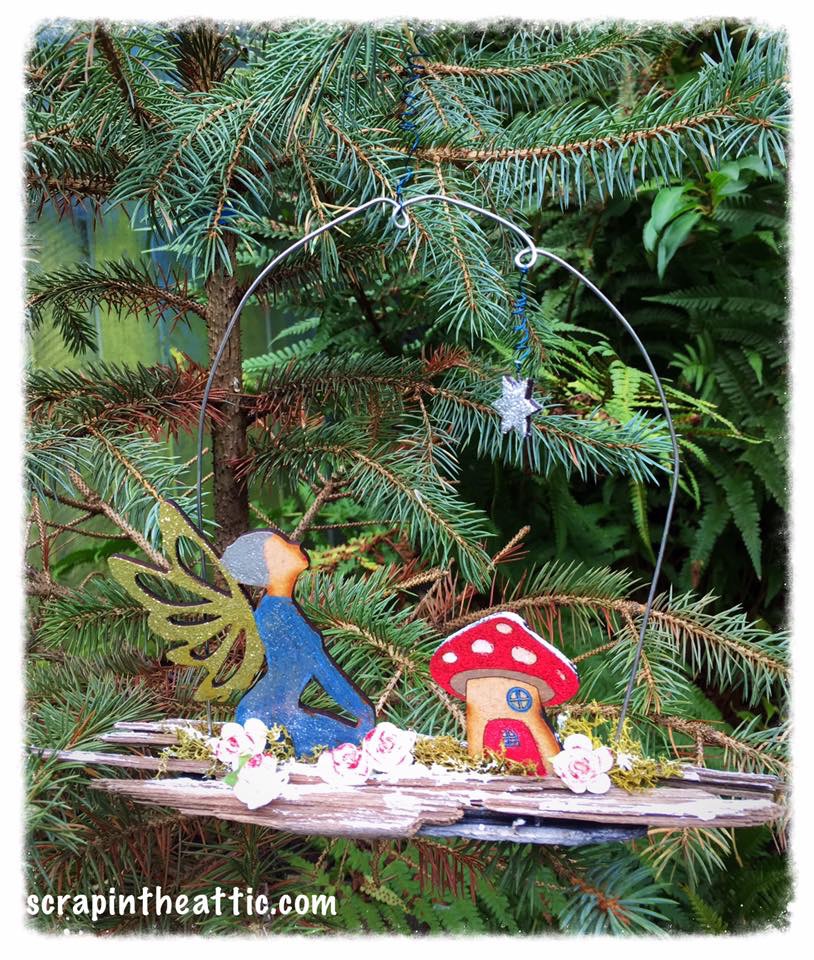 I was just nspired by a small piece of driftwood I found on Brighton Beach.
I cut a piece of corrugated card smaller than the wood and broke the driftwood into pieces to glue on being able to slot the mdf shapes between.
I used alcohol ink pens to colour the mdf. The star was then dipped into embossing powder, heated then glittered with TH glass glitter.
The fairy had silver power embossed on her hair, gold over the wing and clear tinsel on her dress. The blue on the mushroom was embossed to link with her dress. She also has red embossed lips to match the toadstool.
I added moss and paper roses to fill the gaps.
I had send florist wire to curve the shape, adding loops for the hanging wire and star.
The final touch was 3 D snow!
Hope you enjoy, I am inspired to make some Christmas wreaths a similar way!
Hugs
Jan x