I was so excited when Daisy's and Jewels made mdf postcards. I could see endless possibilities for these cute cards. I have tested them in the post and there are no problems.
I decided to create a Mothers Day card and send it to Spain for my Mum.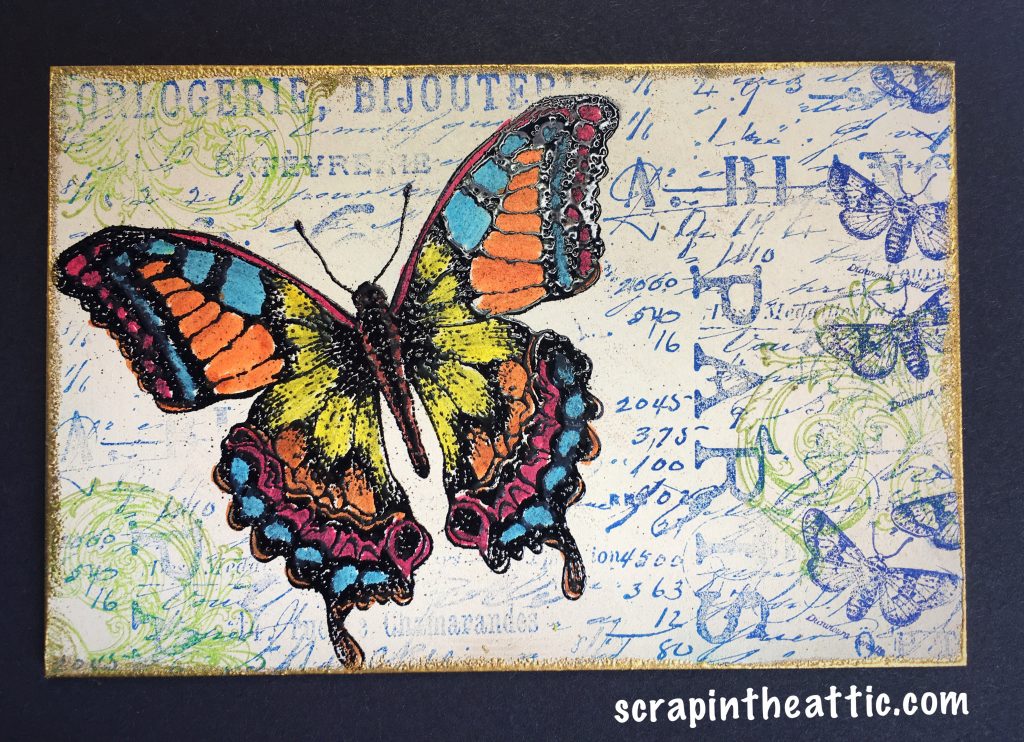 I began by painting the mdf with DecoArt Titan Buff. I stamped the butterfly (Tim Holtz) with black Archival ink and heat embossed clear powder on the image. I made a mask of the butterfly on a post it and then stamped the background with translucent ink in blue and green.
The butterfly was coloured with Promarkers and then I dipped the edges in embossing ink then gold powder which was heated. I gave the front a coat of soft touch varnish for protection in the post.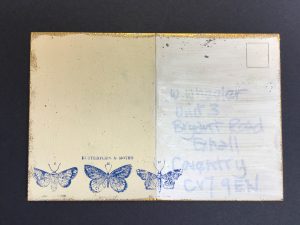 The back of the card was painted and stamped. I used a Sharpie to write the address and message.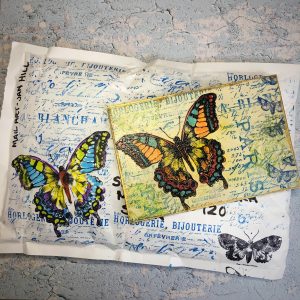 The card arrived safely in Spain with a present, I decorated the Jiffy bag to match the card! Mum was delighted.
Everyone at the post office was intruiged with the postcard.
I hope you like them too
Hugs
Jan x