I was so excited to gain a Pinworthy from A Vintage Journey challenge back in  February, for my Dreamer fabric collage. I was asked to be a Guest Designer with the theme "Quotes", chosen by Jenny.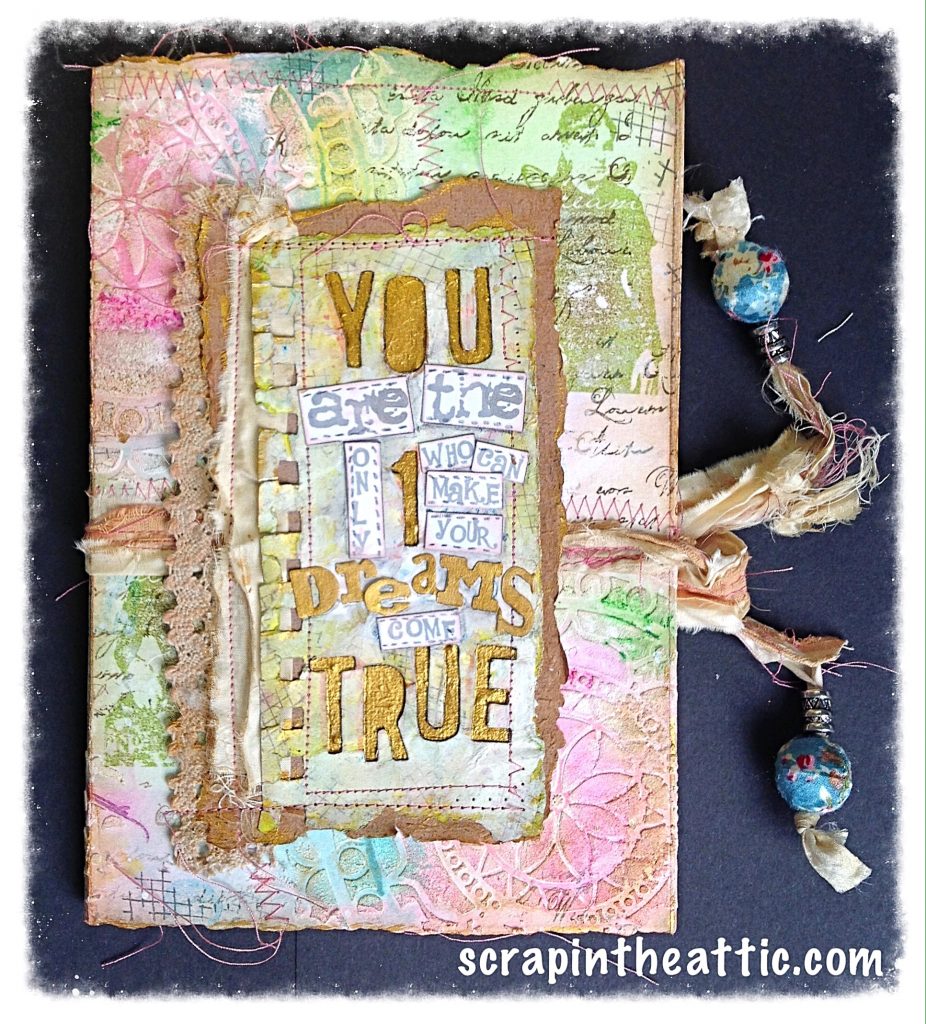 I have a jar of quotes handy and randomly chose a couple. The one that appealed to me was:
"You are the only one who can make your dreams come true."
I had a small journal I wanted to cover and use for jotting ideas and sketching out ideas, the quote was just right!y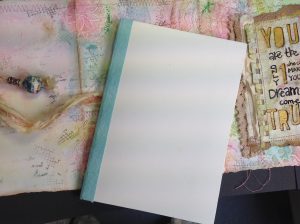 I started with a sheet of mixed media paper long enough to wrap around the journal and have pockets on the inside to hold photos and bits.
I was stuck for colours until I saw this spring blossom, the colours seemed perfect for a dreamy theme. I printed the photo and matched Decoart acrylic colours. This was useful to create a palette of colour.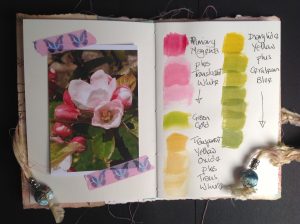 I used Decoart paints to create the shades I needed.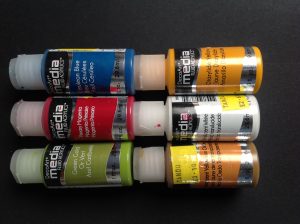 The stencil was a Mandela, the pattern reminded me of endless dreams. I used TH Distress Texture paste, it is light and takes colour well. The paint was dripped and spritzed along with some Distress Crayons.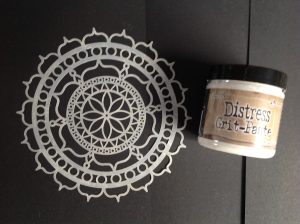 I stamped the Dreamer ( my lucky stamp), some script and texture.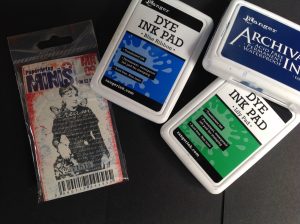 Sewing has always been my love to create interest and texture so out came the machine and I went around the mandala stencil and the edge of the journal with straight and zig zag stitch. I stitched a length of sari silk to wrap the journal and added fabric beads from my stash.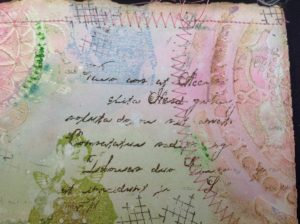 I added layers of paper, lace and fabric for the title. I cut out the words and numeral, you, 1 and True, on Watercolour paper, ( I kept the ripped off section) using TH Thinlets, I die cut dreams, painted gold, to layer on top. I printed the other words using Paperartsy stamps with archival ink and felt tipped stitches round the words. I painted gold under the cut outs and used some paper made from Elephant Poo, my friend Ruth Winters brought me as a present from South Africa!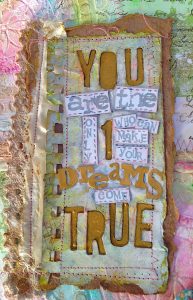 I finished it off with machine stitching, Treasure Gold for highlights.
I am pleased with the effect I achieved, hope you all like it too!
There is time to enter this challenge over at AVJ, some great inspiration from the DT, getting creating.
Hugs
Jan x