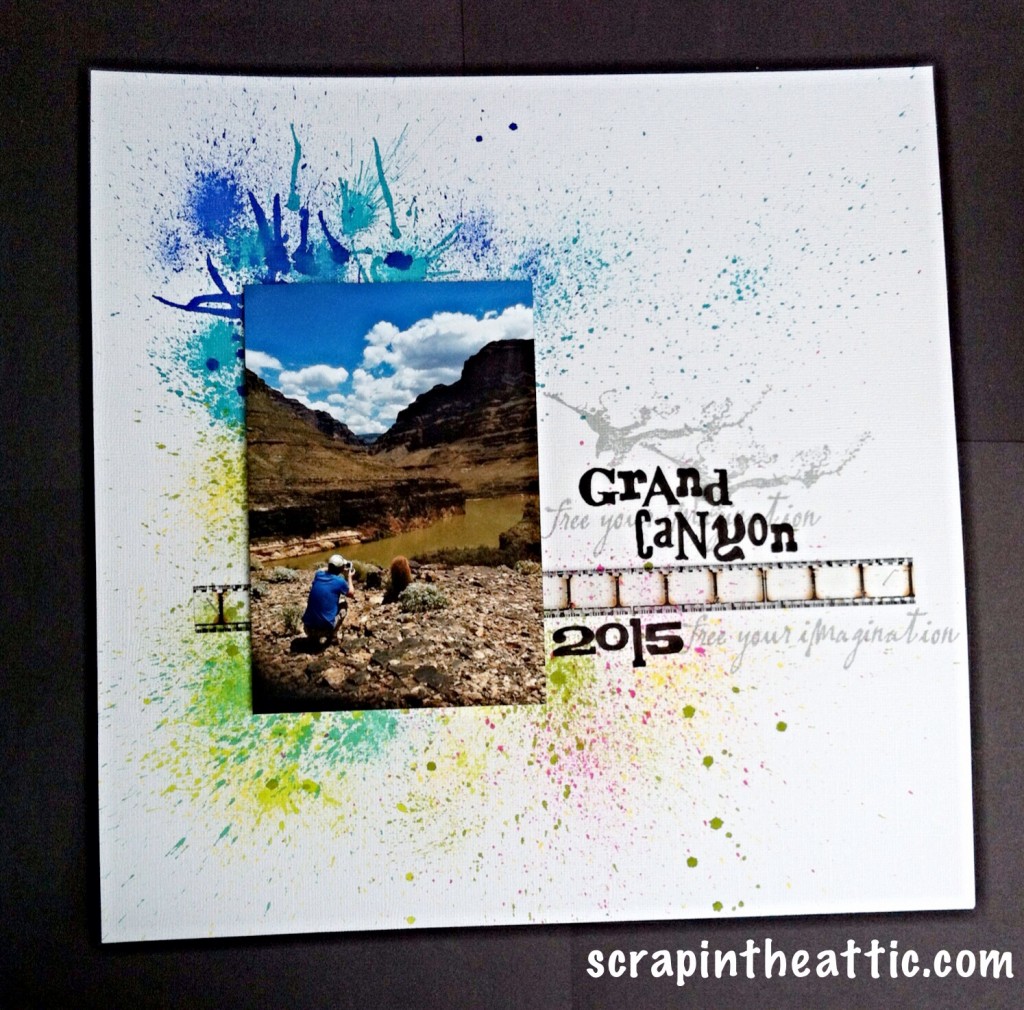 Hi Everyone
This is the summer challenge from Our Creative Corner–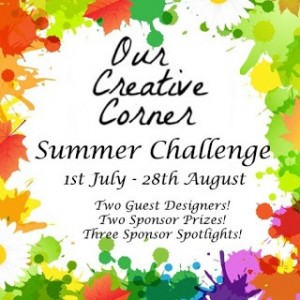 We want you to grab any inspiration you like from these wonderfully exotic photographs…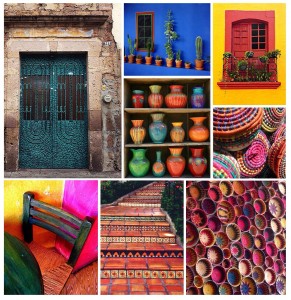 Go for colours, shapes, textures, objects or style – There is certainly plenty of inspiration to choose from here in this selection of glorious, vivid, colourful photographs.
Join us in the summer holiday mood….!!!
I was inspired by the cacti on the mood board when I found this photo if my husband at the Grand Canyon, Nevada. We had an amazing helicopter ride right down into the canyon and this was the champagne stop!
There were lots of cacti and lizards to snap, the colour of the sky is awesome and matched his  tshirt.
I chose a white, linen effect 12×12 paper. Then out came my Dylusions sprays. However the spray was too harsh, I was looking for a more splattered, delicate effect. I tried blowing blobs of ink through a straw but I wasn't happy with that. At that point I discovered I could blow the ink off the end of the tube straight onto the paper.
Just the effect I wanted!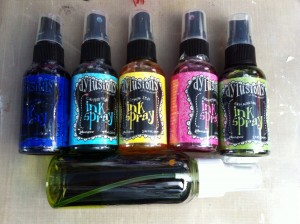 These are the Dylusions colours I used, taken from the mood board and to fit the landscape and vegetation.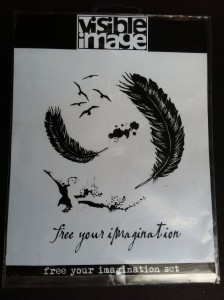 I used Tim's new Hickory Smoke DI to stamp the landing eagle and the sentiment, I like the faded effect. A strip of film strip ribbon finished the page. (Sorry it's a bad photo, the stamps are clear and the packaging is old!) The letters were die cut from black card using a TH Bigz die.
I wanted a clean, simple look to make the colours pop off the page.
Now it's your turn, you have until the end of August to join our challenge! Check out the Design Team inspiration they have created some beautiful items for you to look at.
Our generous sponsors have some great prizes on offer…..

Hugs
Jan x