Lots of great goodies! Daisy's will be on Hochanda on Wednesday, two shows with Jo Austin at 3 pm and 7pm.
Here are some of my samples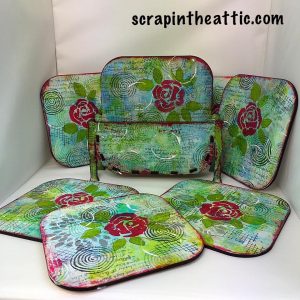 I used the new flower stencils on this mdf kit to create fun coasters and holder. I used DecoArt fluid acrylics brayered onto the wood, then stamped and stencilled on top.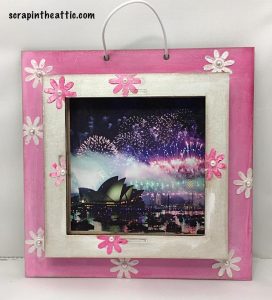 This versatile mdf frame was assembled then painted. I used pearlescent texture paste through the daisy stencil and added a half pearl to the flower before the paste dried.
I hope you watch the show and enjoy seeing all the DT beautiful projects.
hugs
Jan x