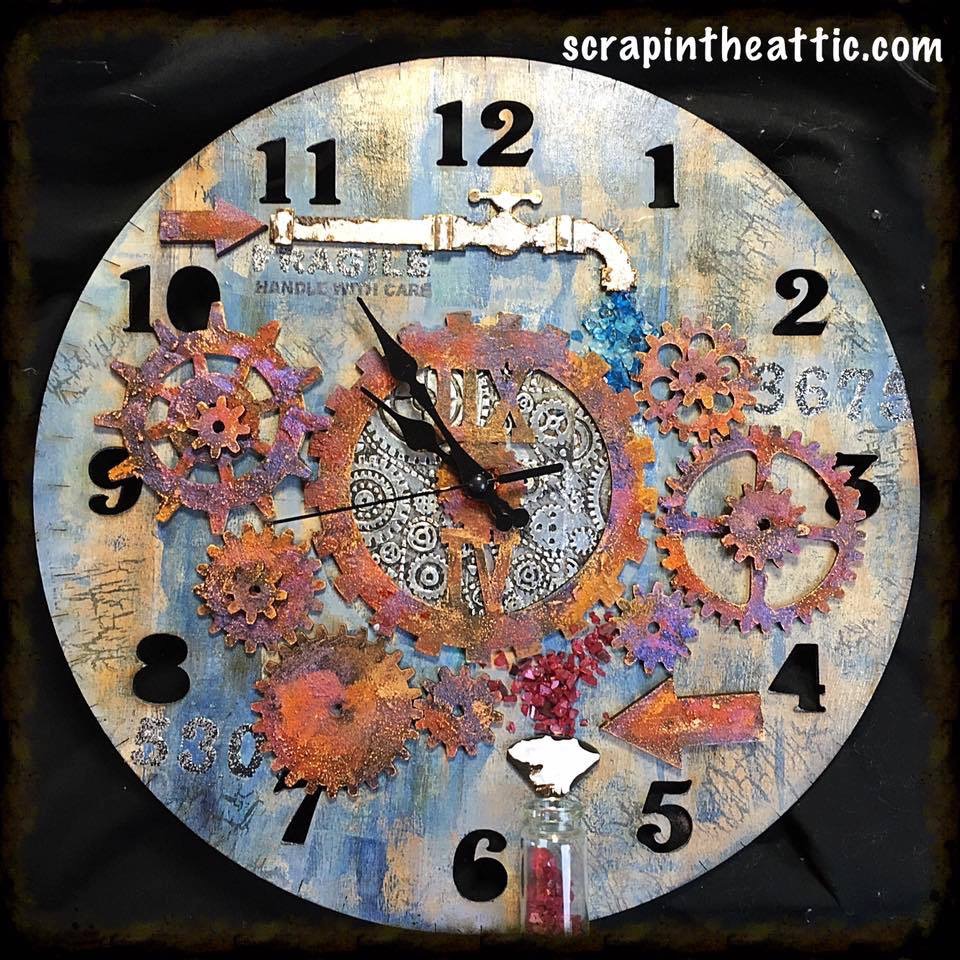 I was so excited to get this mdf clock from Daisy's.  Perfect for my craftroom.
Steampunk was the obvious choice for a theme. I wanted to create an idea of movement with the cogs so the idea of a dripping tap evolved. The water changed colour due to alchemy!
I brayered the clock face with Titan Buff, Prussian Blue, Paynes Grey and Quin Gold DecoArt fluid acrylics.
I used archival black to stamp Crackle. I heat embossed Andy Skinner numbers and works using Tarnished Silver powder.
The centre was made with embossed duct tape and black paint. The cogs and arrows had rust treatment. The pipe and funnel were distressed with white and burnt umber paints to look like chipped old paintwork.
The water is crushed glass.
Phew!
Daisy's now has a fan club, check it out on face book. Please apply to join, it's a closed group for sharing our projects.
I hope you like it
Jan x