Wow, DaisyJewel and Crafts is featuring at Hochanda on Monday June 26th at 10 am. As part of the DT we have all been busy making samples of the Beside the Sea Collection of MDF and stamps.
Here are my samples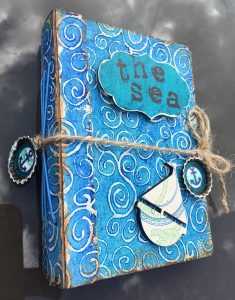 I made a passport journal using Eileen Hull Sizzix die. I used TH grungeboard for the covers, painted with DecoArt fluid acrylics. The MDF boat was painted then stamped. The title MDF shape was painted then the title stamped over. The charms are from Daisy's, I stamped on paper then punched a circle to fit. I used the stamps from the range to decorate the pages.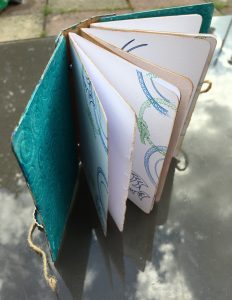 The second passport journal was made from greyboard. The MDF lighthouse, seahorse and circle were painted gold. The cover was painted and embossed with beads, mica flakes and pearls. It was sprayed and dry brushed.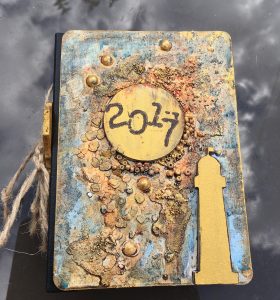 The pages were made from a variety of different papers and again stamped with the Beside the Sea collection.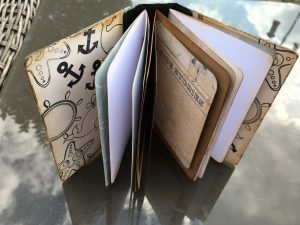 The seahorse was entangled in the strings from the signatures.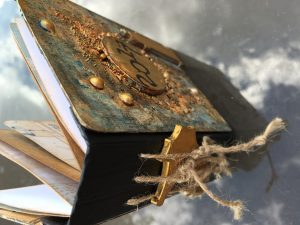 I made a photo frame using 3 MDF frames and inserted sea creatures coloured with Colourburst powders. The title Travel is MDF, painted and dry brushed. The frames were painted, crackled and Antique Creamed using DecoArt products.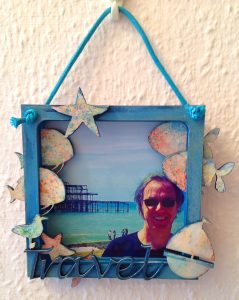 The coasters were made from the inserts from the frames above! They were painted, crackled and then stamped with Archival Inks. The shapes were painted with metallic paint, I varnished them with Softtouch. The backs were covered with black felt.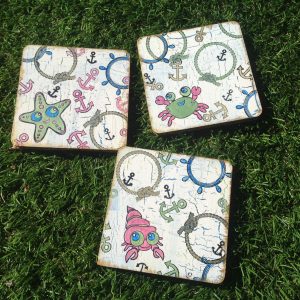 The Sea Box was fun to make! The frame was painted, crackled and Antique Creamed. The MDF title was painted and drybrushed, the handle was added and rusted. The Sea creatures were all painted with acrylics and the eyes Glossy Accented. The inner scene had tissue glued on in seaweed shapes and then painted with Iridescent Paints. The cogs were rusted using Prima products to resemble a shipwreck. The box was painted and the inner covered is scrapbook under the sea papers. The box was tied on using rough string.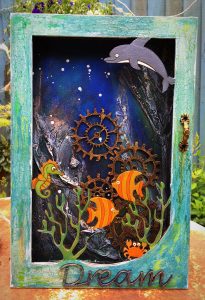 I hope you see my samples on Hochanda!
Hugs
Jan x