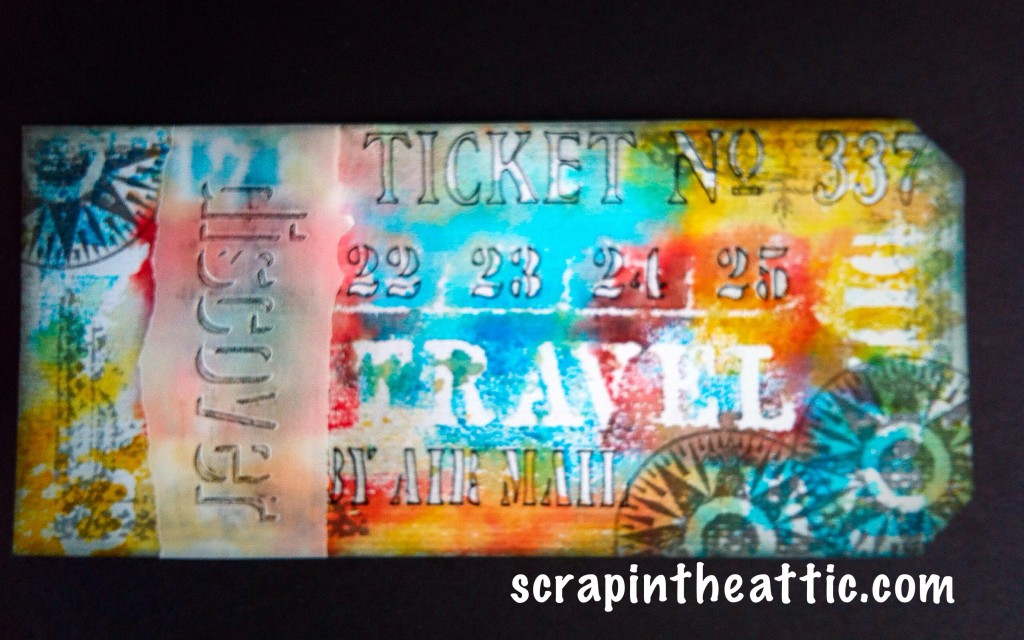 I enjoyed making my first tag for The Grand Finale, over at Linda Ledbetter's blog so much I made a second! A huge thank you goes to Linda and the DT for the Challenges and inspiration, I have had fun joining in And learned a lot.
I used Tim Holtz Layered Stencil Monoprint technique. You need to read the instructions in his book, CC3.
There are fabulous prizes from Tim and Mario and The Funkie Junkie Boutique.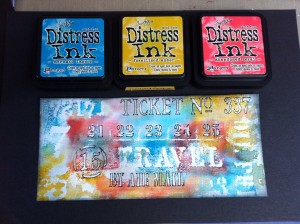 I used DI with an Andy Skinner stencil I have just bought that fitted my travel theme. I used watercolour paper this time to get a patchy effect. I used the stencil as a template to outline some of the letters and numbers.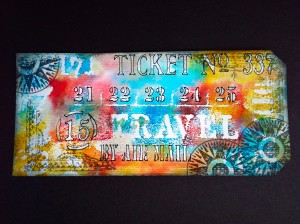 Hickory Smoke DI made a great edge, love how that colour compliments the other new colours this year. I used a Prima compass stamp and a Tim corner stamp to enhance the Travel work and make it pop.
A drop shadow folder links the two tags but this time I used tracing paper and made it into a belly band. I can add tickets when it is in place in my Destinations Folio.
Hope you like Tag2
Hugs
Jan x